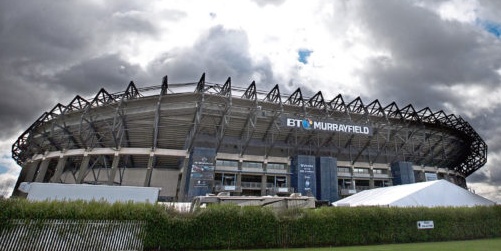 Being, like all of us I imagine, fervently desirous of a return of live sport as soon as is practically possible, one should be marvelling at the ingenious efforts to make this happen.
The primary method to return to elite sport appears to be creating a "bubble", where players can be isolated from a virus-inflicted society for a prolonged period, tested vigorously at regular intervals, and safely play behind closed doors to assuage our communal thirst for competitive action by way of TV pictures.
The PRO14, for some reason intent on finishing a season which was basically over anyway – Leinster, unbeaten and uncatchable, should be consensus champions – are examining just such a method, as are the Premier League, the PGA Tour, the NBA and Major League Baseball.
They're calling it bio-bubbles, to get round the apparently insurmountable difficulty that the PRO14 is played in six different countries all with differing approaches to containing COVID-19.
The idea is to isolate teams in these bubbles – Murrayfield is a natural bio-bubble – and play a couple of derbies to reach some sort of conclusion to the season. Then we bio-bubble the semi-finalists in one location and end up with a champion (a clue: it'll be Leinster).
Similar stuff is going on in New Zealand, which has of course to this point locked off COVID-19 to a mere trickle of cases – less than 1200 in all and only 21 deaths from a population roughly comparable to Scotland (nearly 2000 deaths at the time of writing this).
Their Super Rugby teams will play each other behind closed doors from June 13. But there, like everywhere else this is being tried, if there is one positive case, the whole idea flounders immediately.
Any testing regime will come under strain, and that's before the ethics of sports people being tested regularly when there's not enough tests to go round for medical staff on the frontline is even considered.
There's also the ethics of holding free people apart from families and dependents in isolation for, basically, our entertainment and to please the betting companies, TV broadcasters and sponsors.
The tired old sports cliche of gladiatorial combat springs to mind; in Ancient Rome they were held against their will and forced to compete as well.
You're asking these people, in rugby terms but obviously in other sports too, to be incredibly disciplined about staying in isolation. And what if they have pregnant or vulnerable partners?
I'm not saying that professional rugby players are still like the legendary case of Wales' Andy Powell, who broke camp during a Six Nations by driving a golf cart in a state of intoxication down the M4 near Newport, but they're not the most disciplined of sorts.
Gregor Townsend recently said that off-field discipline in Japan during the Rugby World Cup did not meet the standards expected. This hardly suggests Edinburgh and Glasgow players will be perfectly content in their Murrayfield bio-bubble.
It's a lot of trouble to go to just to get the season finished. I can go with the idea that a severely curtailed completion could be a pre-season run-in to next season, but let's face it, we're struggling to be on schedule to start 2020-21, much less finish off 2019-20.
Maybe, as one Premier League official suggested, it's all going through the motions just to show TV companies and sponsors that we're trying.
Perhaps, because in practice, the bubbles seem just like a fairytale.
Good law changes and bad ones
As much as I'm opposed to anything that makes tries more difficult to score and helps defences in rugby, you can't argue with the decision to remove the foot-of-the-goalpost rule this week.
Previously, holding the ball against the foot of the posts – always encased by safety padding at all levels – was a try. But scoring six inches from the actual try-line always seemed a little dubious, and it was nearly impossible to legally defend as the post and padding became effectively a blocker.
It's a pleasing clarity, as with most of rugby's labyrinthic law book, changes have to be extensively trialled. This is because our game is so complex that even the most innocent adjustment can have massive influences elsewhere on the pitch.
Two main changes are being trialled as we speak. The first is another attempt to modify the tackle law, with tackling below the waist only, on a closed trial.
The other being trialled is the 50-22 kick, sort of pinched from rugby league, where a kick from a team's own half going into touch indirectly in the opposition 22 will win the lineout throw.
I hate this one. Sure, teams will have to spread defences to cover and create more room for running. But certainly in Northern Hemisphere rugby we've seen when there's an option to run or kick, the vast majority always kick.
In addition, it increases the opportunity for deadly dull driving mauls, and we'd just got to the point where they were reined back to an acceptable level.
There's a lot to learn from league. But this one doesn't translate nearly as well.