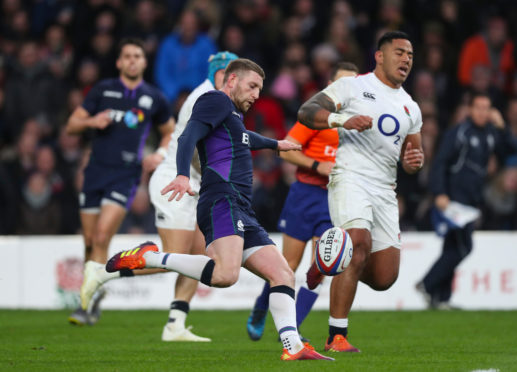 Regular readers will know I'm not much for the current nostalgia bent, brought on by lockdown, the absence of live sport, and a general wish to feel better about overwhelming times.
Long before lockdown, I took to watching a good number of historic Scotland games on the extremely well-stocked YouTube page, sometimes for research purposes, sometimes to make sure the memory wasn't playing tricks (an admission: at my age, it does, all the time).
Anyway there was little to be gained from these history lessons. I was taken aback by a deluge of simple errors and the chaotic nature of the play.
There was more flair in the 1980s than now, obviously, because less-organised defences left more space to be adventurous, but there was considerably less flair by the first decade of this century, when Scotland especially were a hard watch.
Anyway, what I learned most of all is that rugby has changed so much and the game's a lot more serious now.
One re-run from halycon days (ahem) that did catch my jaundiced eye was a game current head coach Gregor Townsend played in, possibly his finest hour – the 1995 Five Nations game against France in Paris.
This was the game of the "Toony flip"; the underhand flick to Gavin Hastings in the dying moments that allowed the then-captain to thunder underneath the posts and secure Scotland's first win in Paris since 1969.
Personally, I think Gregor's finest hour in a Scotland shirt was four years later when he scored a try in every championship game and orchestrated the incredible five tries in 15 minutes in Paris that eventually won the championship. But the flip is definitely what everyone remembers.
What most forget and you saw on the full re-run is that Gregor had a very Gregor game that day – while undeniably gifted, he was serially inconsistent.
Just a few minutes before the flip, with the score at 16-all, he'd attempted a aimless clearance kick which was gobbled up by France's counterattackers Philippe St Andre and Jean-Luc Sadourny and returned 40 metres for what seemed to be the winning try.
The overriding narrative misses that, and the fact that Gregor in his career only rarely had consistent runs as stand-off for Scotland.
Only when Duncan Hodge broke his leg in the 1999 Five Nations opener against Wales did Townsend play more than six games in a row as 10 for Scotland.
Even coaches who loved him unconditionally – Ian McGeechan for example – sometimes baulked at his inconsistency.
The other game I've recently watched back repeatedly – I'll freely admit because it makes me feel better – has been the Calcutta Cup game of 2019, and it's another example of how the narrative doesn't fit with the truth – with Gregor getting the sharp end of it.
It's written on tablets of stone now that Finn Russell argued tactics and changed the gameplan at half-time, and Scotland amazingly rallied from 31-0 down to lead 38-31 in added time.
Only this weekend Stuart Barnes, a distinguished commentator on the game and himself a free spirit player like Townsend and Russell, referred to this as Finn tearing up Townsend's game plan and "taking over".
Only the mythical change in tactics from kicking to running didn't actually happen. Watching back, Scotland kick away all four of their first possessions in the second half, and continue to put boot to ball – just far more effectively than they did in the first 40 minutes.
The game plan did not really change at all; what changed was the purpose of Scotland's carrying and especially the defence, which focused on Owen Farrell and shut down the English.
But history now has Finn as the super hero playing off the cuff. He was magnificent, that much is true, but he had a platform to direct operations in the second half he didn't have in the first.
Speaking to Gregor last week, he admitted that this crazy game had a profound effect on Scotland's overall philosophy in 2019 – but not in the way we all thought.
The concession of 38 points – not the freewheeling style that brought it back – was the focus. Scotland had to change their defensive plan, just four months before a World Cup. It was hardly a surprise, then, that it was still a work in progress in Japan and the team were opened up by Ireland and the hosts.
By the spring, with added input from Steve Tandy, and the new scrum foundation, Scotland had built "base camp" from which to open out again. It's a shame it ultimately meant Japan was a failure, but what's done is done.
But to open out properly – and while Adam Hastings has done well – we all know the gameplan needs Finn Russell.
Gregor keeps saying "we'll see" about Finn's prospective return, which hardly seems a definite endorsement.
But the fact that Russell is involved in online meetings among the key Scotland players and the coach augurs better,
With no Scotland games now until October at best, it's going to be a long discussion.
Whatever the myths and narratives, we should not be without one of our best players for any longer.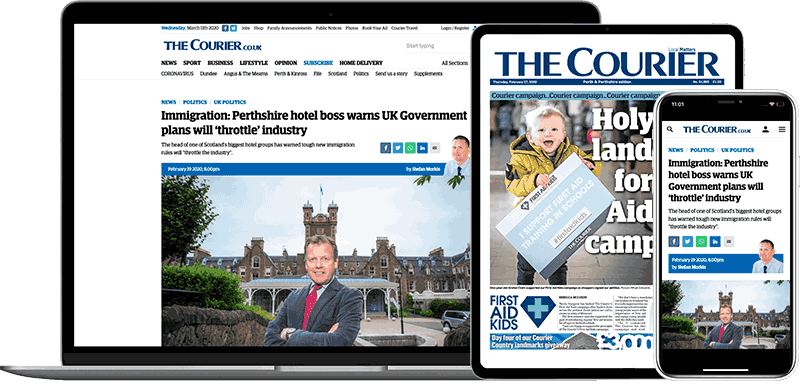 Help support quality local journalism … become a digital subscriber to The Courier
For as little as £5.99 a month you can access all of our content, including Premium articles.
Subscribe