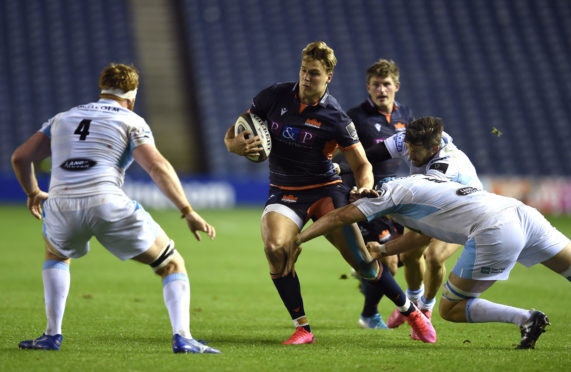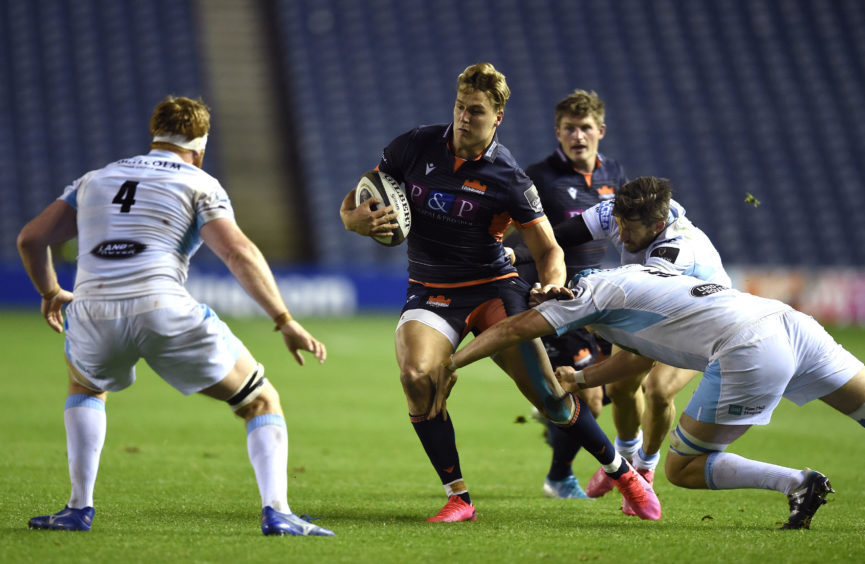 Duhan van der Merwe is well aware how potentially exciting the coming season is for him, Edinburgh and Scotland, but he's not quite finished with last season just yet.
The powerful and prolific scoring wing qualified through residency for Scotland in the summer and is almost certain to be involved in Scotland's elongated autumn campaign, whatever form it takes. He's also Edinburgh's premier strike weapon, leading the Guinness PRO14 in metres made and players beaten in the regular season that ended on Friday.
The 25-year-old has plenty to look forward to, but what comes first is finishing up the old season, Saturday's Pro14 semi-final against Ulster at BT Murrayfield, and everything that has come before and to come after that game is on the back burner.
"Friday was one of the worst game's I've played in my life," he said. "What's the point in reviewing that? It's not going to determine what happens next week.
"I was pleased to play, I needed a run. I was blowing a bit after the first game and I just needed to get more minutes under my belt to get back to my best form."
"But Cockers already said we're not going to review it. We're going to come in fresh on Monday morning and start preparing for Ulster."
Just getting back playing and now with a semi-final has most pleased van der Merwe, given that he feared Edinburgh's advance during 2019-20 wouldn't be recognised at all.
"At one point I thought they were just going to scrap the whole season and we were in such a good spot," he said. "I was in lockdown and thinking: 'surely they have to give us a shot – we've not been a position like this in however long Edinburgh has been a club'.
"It is obviously exciting that we now have this opportunity. It is massive for the club and it is massive for the boys.
"There is a big buzz at the club. I obviously was not involved when they were in the quarter-final however long ago, but the club has never been in that situation we are in now so we've got one shot and then maybe wait another year.
"So, it has to be now. We have to go out next week and beat Ulster. They are obviously a very good side. They are physical, they've got a big pack of forwards and they've got a good backline who can chuck it about, so it is going to be a tough one.
"They are (a bit like Edinburgh) because they have the ability out wide to do something a bit magical, and then they have the big guns up front who carry it into you."
But van der Merwe has been thinking a little about what's ahead for next season and is looking forward to the challenge.
"Obviously, since I have become Scottish qualified, things have changed for me personally because now I know I need to perform every single game, not just to be in the Edinburgh starting XV but to get a chance to play for Scotland," he said.
"That's definitely in the back of my head because I know I am competing against Blair (Kinghorn), Darcy (Graham), the Glasgow wingers, all the guys who have played before for Scotland.
"I know there is a lot of competition there, so I just want to be performing at my best and hopefully get a shot.
"I do want to play for Scotland and I do want to give it a crack, but for now I am just really focussed on performing for Edinburgh in the semi-finals and hopefully getting some silverware for the club – that would be amazing."
The game against Ulster will be played behind closed doors, as both Scottish Rugby and the government will use at least a fortnight to determine the success of Friday's night's pilot when 700 Edinburgh season ticket holders made up Scotland's first spectators at a live sporting event since lockdown.
Three further pilots at SPFL matches are expected in the next week. But hopes have been raised if Friday's plan has been a success it could be that as many as 20,000 could be allowed in to the autumn internationals at Murrayfield in October and November.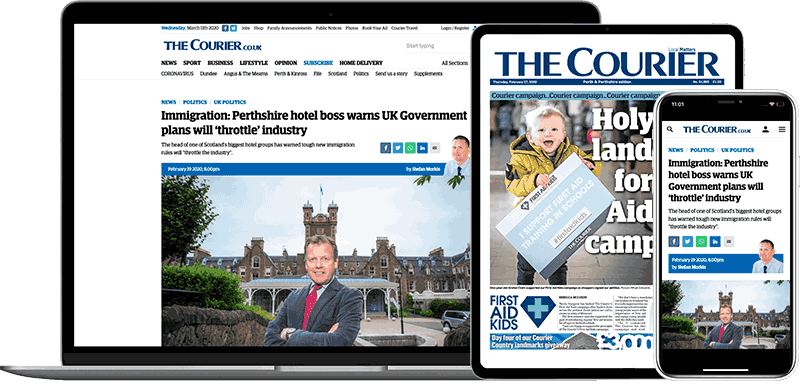 Help support quality local journalism … become a digital subscriber to The Courier
For as little as £5.99 a month you can access all of our content, including Premium articles.
Subscribe