Glasgow's longest-serving player and fan favourite James Eddie is retiring with immediate effect after ten years and 126 games for the Warriors.
The 30-year-old back rower has rarely been a regular for the team but is regarded by the club's long-term support as the heart and soul of the club, a native Glaswegian who revelled in his opportunity to play for the club and always gave 100 per cent.
However repeated shoulder injuries – he's had six operations, four on his left shoulder, two on his left – has convinced him to end his playing career and join the family fish merchants business.
He may yet return to club rugby or coaching, but it certainly marks the end of an era at Scotstoun as Eddie is the last player still at the club from one of their greatest victories, the 33-29 Heineken Cup win in Toulouse in 2009.
"Obviously being part of the squad that won the PRO12 title last year was a major highlight, but from a personal point of view, I think it has to be starting that game in Toulouse," he said.
Injury cost Eddie as much as two full seasons over his long spell at the club, but he kept coming back for more and never let the club down.
"The changes are just incredible, when I started we were still at Hughenden and it was a pretty small operation," he said.
"Now to see what the club has become here at Scotstoun and especially the fans who've stayed loyal even though we hard some hard times is pretty special. I'm just sorry that I'm having to retire now as we're going for another title, but I'll be doing everything I can behind the scenes to help the boys succeed."
Eddie represented Scotland at every level except the full national team, but was a regular member of the sevens squad and competing at the Commonwealth Games two years ago was another huge highlight.
The Scotstoun crowd will get one last chance to cheer Eddie when he presents the match ball at their final regular-season game at home, against Zebre on Friday night.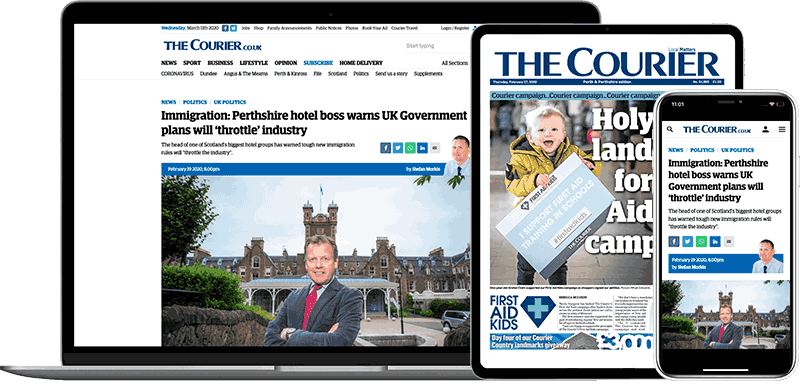 Help support quality local journalism … become a digital subscriber to The Courier
For as little as £5.99 a month you can access all of our content, including Premium articles.
Subscribe