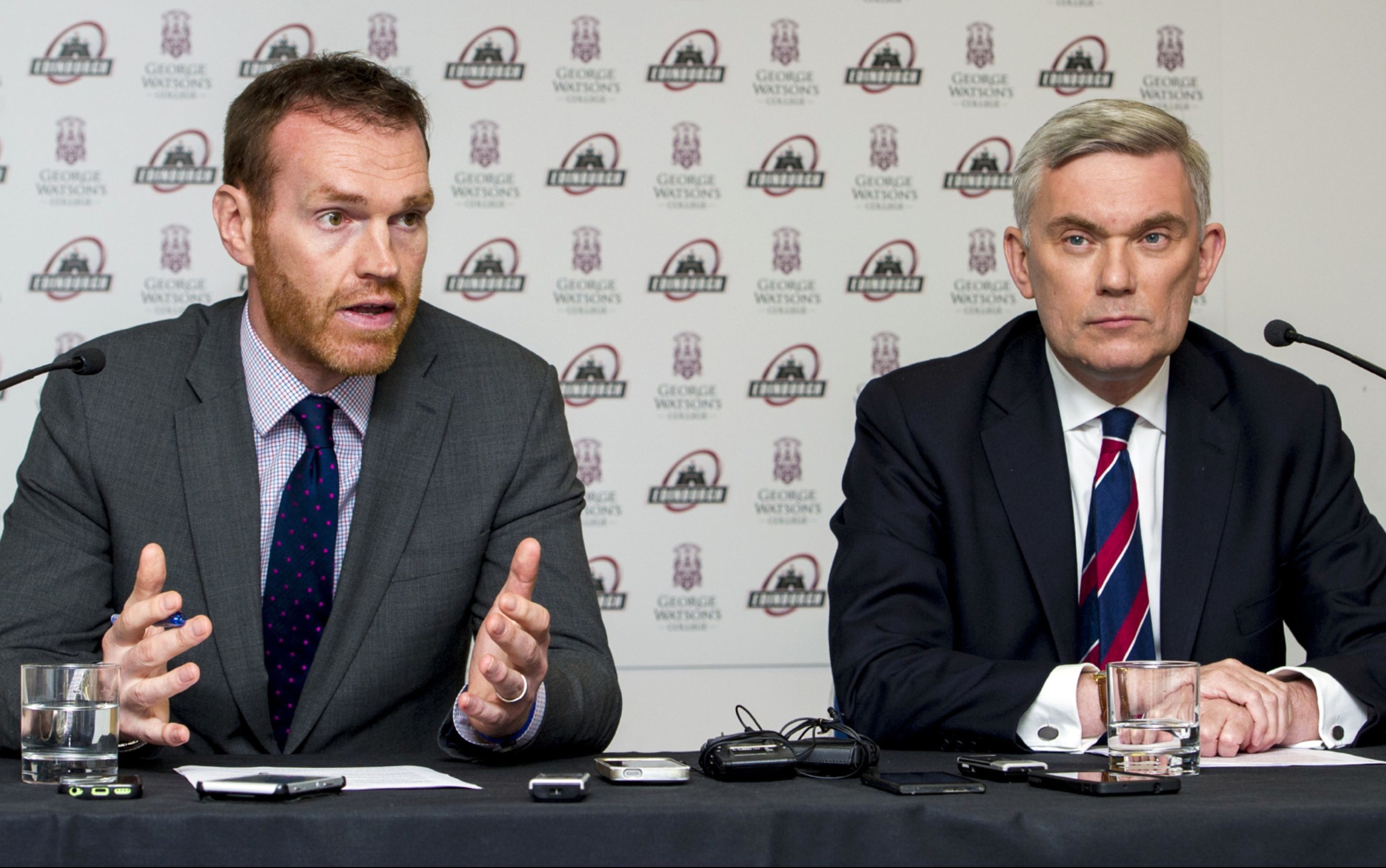 Edinburgh Rugby are looking at a partnership with George Watson's College to stay at Myreside for the long-term beyond the six-month trial over the second half of next season.
The Guinness PRO12 will leave BT Murrayfield as a playing venue – their offices and training base will remain there – from January 17 next year to be based at the private school's ground around a mile and a half away, managing director Jonny Petrie confirmed.
The former Dundee HSFP and Scotland captain said the move has "enormous potential" to grow Edinburgh but will only come after six months of consultations with fans, stakeholders and partners of both the club and school, as well as local residents.
"We've giving ourselves the time to make this right," said Petrie. "The intention is that we will be based at Myreside the entireity of the 2017-18 season and have a longer-term collaboration with the school.
"But we understand people have questions, so we have the time and the desire to enter into consultations with everyone concerned prior to January."
Temporary stands, financed by Edinburgh, will bring the capacity of the school ground to around 5500-6000, much closer to the club's average attendance of between 3500-4000 than the 67,500 seat national stadium.
Tweaks to facilities will also be made to bring the ground into line with the PRO12's participation agreement which sets minimum standards for venues.
"It will be a different Myreside," continued Petrie. "It's going to be fit for purpose but also a good experience for our supporters and our partners.
"It's well known that we were exploring options across the city but Myreside was the best opportunity for us, especially in terms of growth potential."
Mervyn Roffe, principal of George Watson's College, said the school's own plans to develop their sporting facilities dovetailed with Edinburgh's needs.
"We're looking to develop our campus and wanted a reliable long-term partner to work with us, and Edinburgh fit that role," he said.
"We know there will be issues to work out, that's the reason we've given ourselves time to speak to all our stakeholders. But we're absolutely confident we can provide what is required.
"We want an outstanding venue for the school, the club for Edinburgh use, and for the wider community and the City of Edinburgh. That's the real prize at the end of all this."
Supporters, business partners and residents will be consulted in a series of meetings over the next few months.
While there is scope to increase the capacity beyond next year's plan of 6000, "event" matches, including Edinburgh's leg of the 1872 Cup matches with Glasgow – which attracted a 24,000 crowd this year – and some European games will continue to be held at BT Murrayfield.