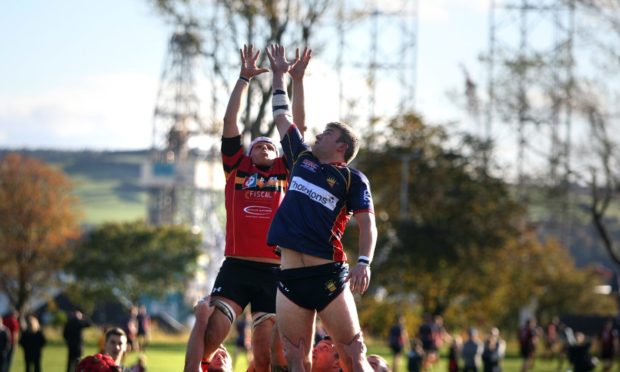 Scottish Rugby has cancelled the competitive season for 2020-21 for clubs and schools and abandoned plans to relaunch early in the New Year.
The "national impact" of the Covid-19 pandemic, with just under four-fifths of the population under level three or level four restrictions, has made it impossible for the vast majority of players to fully and safely prepare for matches by the end of January, the second target date set by the governing body.
Previous plans to relaunch the season at the end of October were abandoned as infection levels rose again. It is now likely that only friendly games will be possible by the new target date at the end of March 2021, should government guidelines allow.
"Scottish Rugby's Board has today (Wednesday) supported a recommendation by the Scottish Rugby Council to close 2020/21 competitive fixtures at all levels of the club and school game due to the national impact of the Covid-19 pandemic and subsequent public health guidelines now in place," read a statement from Murrayfield.
The semi-pro Super6 competition, originally ended to be fast-tracked in December before the previous delay, will now aim at a full programme of fixtures towards that start of March.
"The current government regulations continues to limit the ability of clubs to journey to games as travel restrictions at various levels are in place across the country, including some areas where this is limited to essential purposes only.
"Despite the cancellation of the revised competitive league programme, Scottish Rugby aims to facilitate local friendly fixtures in the months ahead at a time when it is safe to do so."
Scottish Rugby President Ian Barr, elected earlier this year with a strong mandate from the clubs, said that it had been a "difficult decision."
"We know many clubs and schools were looking forward to resuming competitive matches in the new year, but Covid-19 remains an active threat and we must act responsibly, putting the safety of our players, volunteers and their local communities first," he said.
"We understand the decision will be disappointing, however it is important that we make the right choices to contribute to helping lower the infection rates and support public health guidelines, which can hopefully enable us to return to rugby fully at the right time."
Scottish Rugby's Director of Rugby Development Sheila Begbie said: "Along with the Scottish Rugby Board and Council, Rugby Development are equally disappointed that there will be no competitive fixtures at the grassroots level for season 2020/21.
"Our focus is resolute on supporting our clubs. On a practical level, we are developing a new digital tool to enable clubs to canvas for friendly fixtures when it is safe to do so and in-line with the Scottish government guidance and regulations.
"We hope that the practical and financial support on offer will reassure clubs and schools of our dedication to guide them through what continues to be a difficult time."