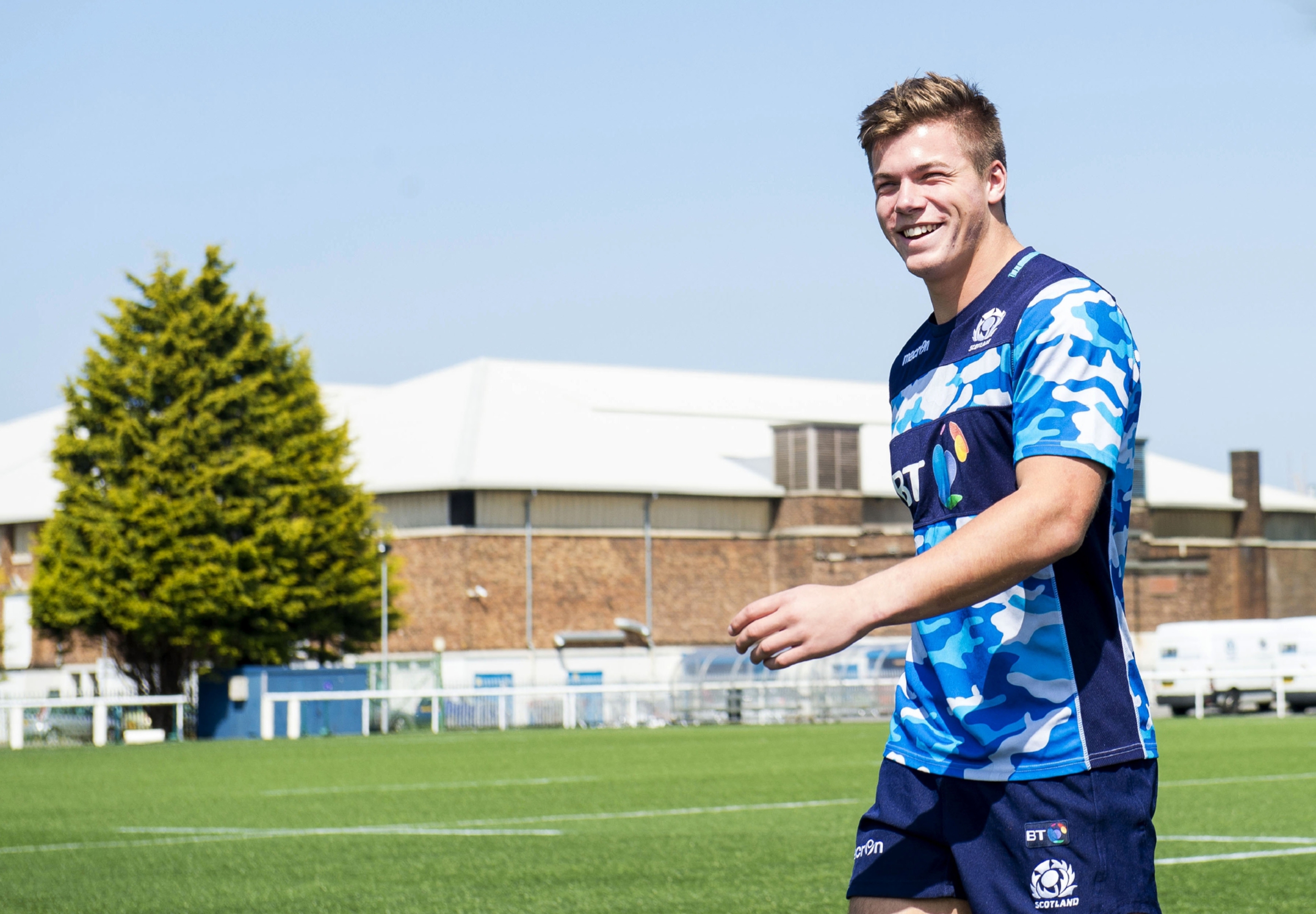 Huw Jones had no real reason to consider himself Scottish other than an accident of birth but took no time to consider whether he wanted to join up with the national team for the Japan Tour this month.
The 23-year-old Stormers centre, a surprise late call-up to Vern Cotter's squad for the two tests in Japan, was born in Edinburgh while his English parents were teachers here but left before he was two.
Yet although he grew up in England and made his name as a professional in South Africa, his determination to be regarded as Scottish was what led the scouts here to find him.
"I don't why it is, just that I was born here and I always felt Scottish," he said. "I always supported Scotland during the Six Nations and I had a Saltire flag above my bed since I went to school, I've still got it in Cape Town now."
Jones also insisted on being referred as Scottish when he started playing for the University of Cape Town, moving on the Western Province and then to Super Rugby with the Stormers, and it was Glasgow Warriors analyst Gavin Vaughan who spotted him.
"Gavin watches a lot of rugby and saw me playing, then he checked out the UCT website and saw I was Scottish, so that's how the link came," he said. "I would have qualified anyway because my grandfather on my mother's side is Scottish.
"I guess I have been four years in South Africa and could have qualified for them on residency grounds, if they wanted me, but I wouldn't ever consider it an option. I would never support the Springboks let alone want to play for them!"
Huw's dad William has Welsh heritage – hence the choice of name – but the Welsh missed out on him too.
"I never planned to play rugby in South Africa, I was just on a gap year after leaving school," he continued. " I was planning to go to Swansea University but my brother, who was already there, said it was rubbish!
"So I got the chance to study at UCT and play a little rugby for them in the Varsity Cup, which is quite high profile. That led to a cap for Western Province, and that's when I really first realised I might be able to play professionally."
Huw went full-time with the Stormers halfway through his second year at University, and he's still under contract with the Cape Town Super Rugby franchise until September 2017, which could make things awkward if he continues to get picked for Scotland.
"At the moment I've just got involved and am hoping to get my first cap," he said. "I've already been to Glasgow to speak to them a year and a half ago but decided to concentrate on club rugby with the Stormers just now.
"The Super Rugby season finishes in late August so I'd be available for the Autumn Internationals. The Six Nations clashes with Super Rugby but we'll cross that bridge if we come to it.
"I'm open to an approach and I'd consider it, but I don't have a release clause from my current contract and it might be a bit complicated."
Huw is carrying a foot injury in any case which means he may only train for the first time today in the last session before the squad fly to Japan.
"It's just been plenty of rehab and physio," he said. "At the moment I'm unavailable for selection but it's up to doctors and physios. We have one more session tomorrow and then we fly, and we'll see how it goes next week.
"I don't really know if I'll be ready, I'll just do what I'm told, and if I don't make first test, second test is the target."