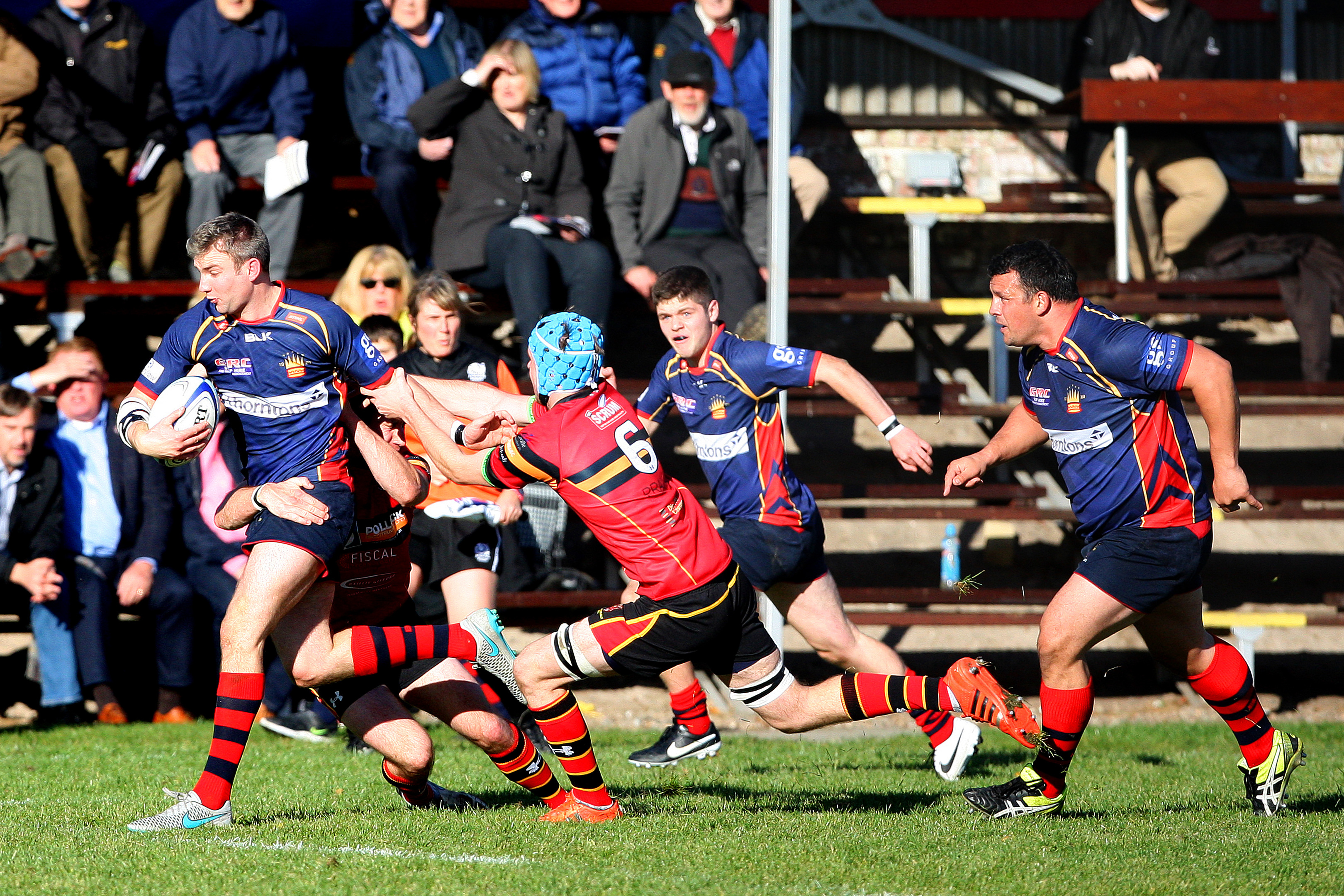 Only a fortnight into the season and the picture at the top of BT National League One seems already to be taking shape – but we'll know a great deal more after this weekend's clash of two of the early pacesetters at Mayfield.
Falkirk travel to Dundee High with both sides carrying maximum game points from their first two outings. They also have had scoreboards whirring at an alarming rate – an astonishing 233 points between them over the first two weekends.
Dundee were expected to be promotion challengers given they finished last season with seven successive wins and if anything have strengthened further in the summer. But Falkirk are just finding their feet in National One having been promoted behind Hamilton last year.
Led from scrum-half by Harry Russell – brother of Scotland stand-off Finn, who will be making his comeback from serious injury for Ayr rather than his "home" club this weekend – Falkirk's win at Duffus Park in the first week was shocking by the margin but not entirely by the result.
However the 62-19 demolition of Hamilton, the team they trailed to in promotion last year (although they beat them home and away in that campaign) made everyone sit up and take note.
Dundee were doing a bit of that themselves last week with a thorough dissection of Selkirk at Mayfield, running up 60 points themselves against the side relegated from the Premiership.
The inclusion of former Scotland stand-off Phil Godman for the final minutes raised eyebrows across the league, but the High School Director of Rugby is really more coach than player these days, and is there to guide the promising teenager Ewan Fox through his first full season.
In any case the team had buried the Borderers under the weight of their old staple, a forward effort with man of the match Danny Levison starring, plus a triple strike of tries from Isao "Ice" Matacagi.
The teams met as recently as February in the BT Cup and it was a tight affair, Dundee trailing 19-7 going into the last 20 minutes against a strong wind, but rallying with three tries in the late going to win 27-19.
Howe of Fife last week claimed a try bonus in losing at Aberdeen Grammar – the third of the teams in the division with 10 points from a possible 10 – and it seems every scrap is going to be important for the long slog this year.
Things don't get much easier for the Howe as they host Marr at Duffus Park this weekend, the Troon side having aspirations to go one better than losing last year's promotion play-off with roughly the same personnel.
Howe did have centre Fraser Clark back last week, who will be a key man for the battle ahead. Cameron Ellison, Terry Turpie, Chris Mann and Andrew Steven scored their tries at Rubislaw.
Kirkcaldy took two bonus points from their home opener against West of Scotland in National Two but indiscipline cost them a chance of a win, three yellow cards and a high penalty count allowing the Milngavie side to build a 35-17 lead which only just survived the furious rally late on by the hosts.
It's strikingly similar to last year's opening to the season for the Bues– not many wins, but plenty of tries and bonus points that will be handy as the season progresses. The chance to make a bit of hay comes this weekend against Hillhead-Jordanhill, who in stark contrast to the Blues have only managed a single penalty in two games thus far.
Perthshire have had a sticky start to National league Three with a heavy loss to Glasgow Accies and then defeat to St Boswells last week, a young and inexoerienced side not being helped by a raft of injuries.
They head to Inverness to take on a Highland side that have been on a tear through the Caledonia leagues and have started National League life with two solid wins.
The regional leagues have a week off for the first rounds of the Shield and Bowl competitions. The pick of the Shield ties is probably the tie pairing the top two in Caley One, Alloa and Caithness, at Earlsfield.
The best Bowl match sees Morgan host Panmure at Alloway Terrace, while both Aberfeldy and Dundee University Medics, not playing league rugby this season, have first round ties.
BT League and Cup matches this weekend: (all kicks off 3pm Saturday unless stated)
National League One: Dundee HSFP v Falkirk, Howe of Fife v Marr.
National League Two: Hillhead Jordanhill v Kirkcaldy.
National League Three: Highland v Perthshire.
Caledonia Shield First Round: Grangemouth Stags v Mackie Academy FP, Harris Academy FP v Garioch, Hillfoots v Strathmore, Carnoustie HSFP v Glenrothes, Alloa v Caithness, Kinross v Gordonians.
Caledonia Midlands Bowl First Round: Stobswell v Bo'ness, Bannockburn v Waid Academy FP, Blairgowrie v Fife Southern, Crieff and Strathean v Aberfeldy, Dundee University Medics v Madras, Morgan FP v Panmure.
Women's National League One: Kirkcaldy v Broughton (Sunday 2pm).
Women's National League Two: Howe Harlequins v Grangemouth