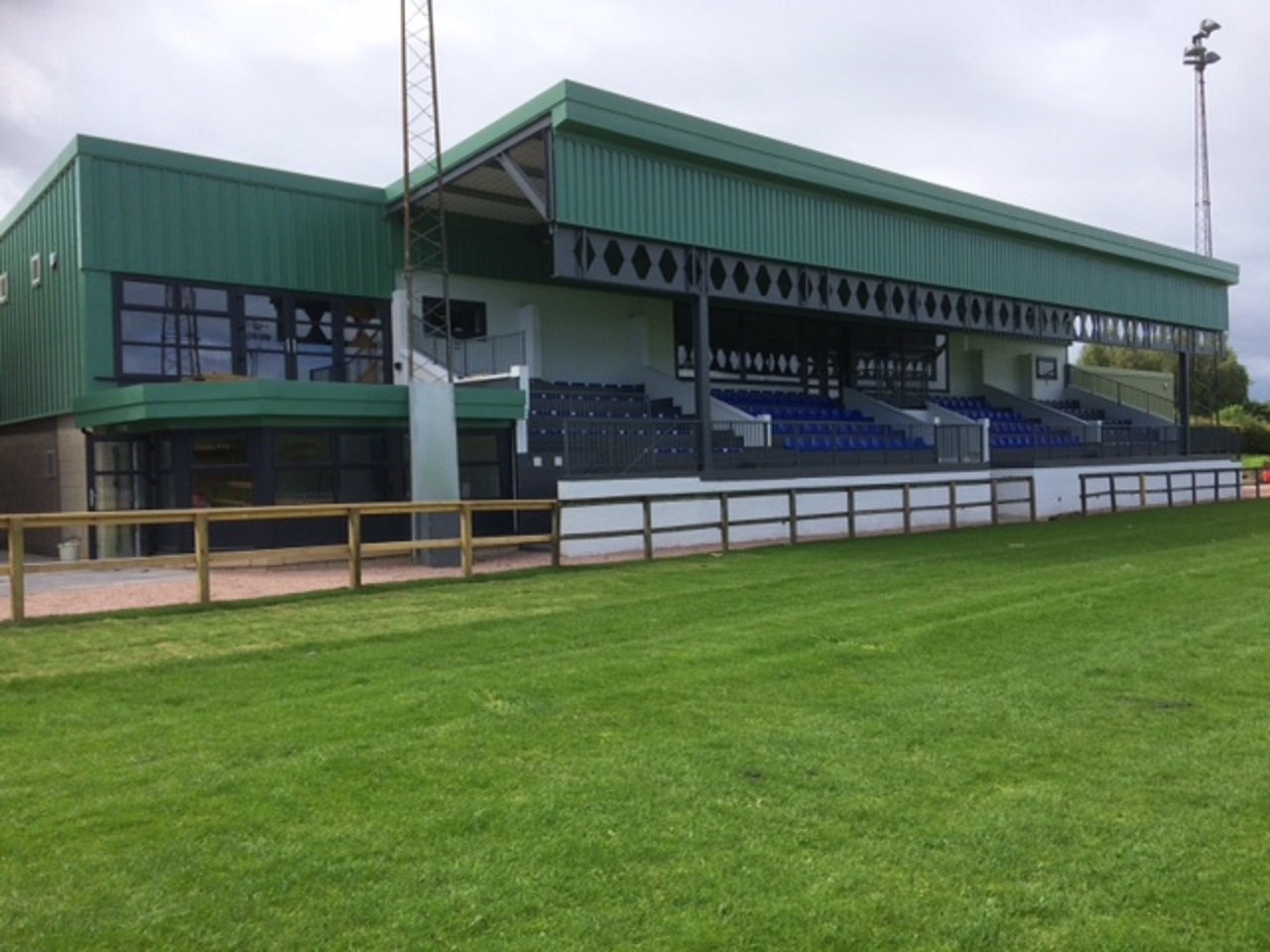 The fates in rugby sometimes have to be almost insufferably cruel before they can be kind, and Howe of Fife can tell Hamilton plenty about that after Saturday's finish at Duffus Park.
Howe won their first league game in two days short of a full calendar year by the most dramatic way possible, an interception try returned 60 metres by centre Duncan McIntyre on the last play of the game breaking a 26-all tie.
If that wasn't cruel enough for the Bulls, it was actually the second week running it had happened to them, losing 35-34 to Stewarts Melville at home last week with the final try coming in almost the exact same fashion.
Still Howe have been there, done that, although in a more gruelling form of torture than Hamilton are enduring. Nine losses to start the BT National League One season tell their own story, 16 losses in a row in the league, the catharsis of a victory at last was greeted with understandable relief and joy.
It was maybe a fitting day for the tide to turn, with the club's past presidents and captains attending a special lunch in the pristine new pavilion at Duffus. Head coach Garry Horne was one of the few on the sideline and the stands not leaping around at the end, but that was down to pure relief.
"It's just great to get the monkey off our backs," said Horne, who has had to deal with departures, injuries, unavailabilities and a team with four to five changes every week.
"We've been fighting back all season and it's been close so many times, we just needed a break like that at the end of the game to get a win on the board.
"Credit to the guys, they've never lain down, they've kept working hard, there's been a sense of improvement week on week. Hopefully now we have them enjoying themselves again."
Confidence is certainly a key and the way Howe played for the first hour or so indicated how much it had taken a hammering in the last 12 months.
The solo try from Jake Douglas just before half-time kept them in the game, and their usual pacy, off-loading game allied to frenzied, swarming defence didn't look quite as sharp as usual.
Hamilton, on the other hand, looked dangerous every time they had the ball and probably felt short-changed by the 26-14 lead they enjoyed after 50 minutes. Full-back Andy Wilson was hugely impressive with open-side Robert Brown a real nuisance, and they had a brace of tries each.
Howe got themselves back in the game through an advantage in forward power, mauling for a try to get within five points and then driving a scrummage for Graeme Steedman's unconverted try which equalised the score.
Howe felt they might have had a penalty try – and an easier conversion than the one missed – in the build up to that score, but McIntyre's anticipation and pilfering of poor Mark Wallace's pass after a madcap final 10 minutes when either side could have won it rendered that debate meaningless.
Howe's position is still perilous, four points adrift at the bottom of National One and seven points from safety nearly halfway through the schedule.
But players are coming back, notably stand-off Dom Martin, who was playing his first home game since September 2015 after ACL surgery and bringing an assurance to the team's on-field direction.
Remaining injuries like that suffered by key men Chris Mann and Graeme Thomson on Saturday have three weeks to clear before the "derby" with Dundee High on December 3. And Howe's resilience can never be doubted.