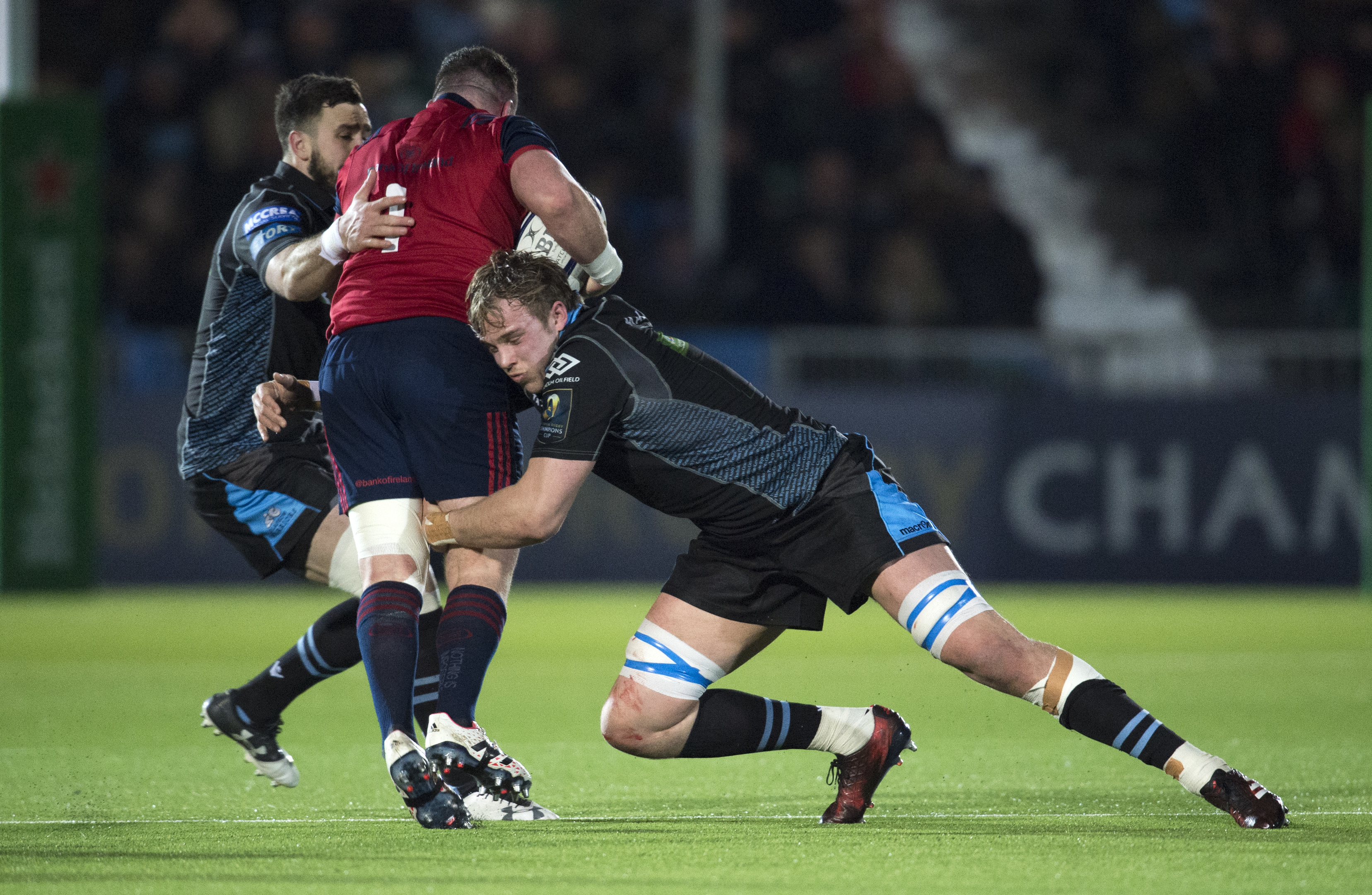 Glasgow assistant coach Matt Taylor thinks the Warriors' defensive performance was ten per cent off against Munster last week – with even skipper Jonny Gray missing a tackle – and will need to be near perfect if they are to get the win over Leicester they need for a European Cup quarter-final place.
The Tigers have been a very different proposition at their historic Welford Road home than they have been on the road and although the two-time European champions can't progress after their loss in Paris, they have a formidable pride to uphold, says Taylor.
"We understand they are a very proud side with a very good record in this competition," he said. "We are expecting a highly motivated team which we have to prepare well against and need to perform well against to get a result.
"They are really good at home. You look at them one week against Munster when they are beaten by forty points, the next week they knock them off. We know we have to play really well to beat them there."
Taylor felt that the defensive lapse – rather than Stuart Hogg's yellow card – was what cost the Warriors in the 14-12 loss to Munster.
"I was really happy for ninety per cent of it," he said. "I was disappointed in the lead up to Hoggy's yellow and we needed to be a bit stronger in that period.
"I could not fault the plyers for their endeavour but that at this level it is an 80 minute game and we cannot have a period when we drop off. There were two pretty good defensive teams out there if we had not got the yellow card which came from the bad period we could have held them out."
Even skipper Gray missed a tackle, ending his long streak of games, although Taylor admitted they were being harsh on the dynamic 22-year-old.
"He missed his first tackle for a long time, actually Josh Strauss half cut him off as he attempted to make it," said Taylor.
"We were having a conversation about whether it was a miss or not but we were tough on him and he got the missed tackle on his stats. I can't remember how many he made off the top of my head, it might have been around 17 in the game.
"He has been exceptional, his work rate is phenomenal in all areas, whether it is attack or defence. In all areas of the game, if you just look at stats for Jonny, he is a freak and we are so lucky to have him."
The lock has been developing in mauling and leadership this season as well, and it's no accident, added Taylor.
"He will be one of the first ones out there on the training pitch, one of the last back in," he continued. "We finished half an hour ago but I would not be surprised if he was still out there catching balls and working on things.
"If he gets something wrong, he wants to do it again. When he misses a tackle or misses a read, which is rare enough, then the next day he is in saying 'I want to talk to you about this, I want to get this right'.
"I hope he is in the frame for the Lions. I think he is good enough but I get to work with him every day and I am not picking the team.
"Those coaches who pick those spot will know how good he is, they will know his stats, but there are a lot of good second rows. It depends on what they want but I will always talk him up."