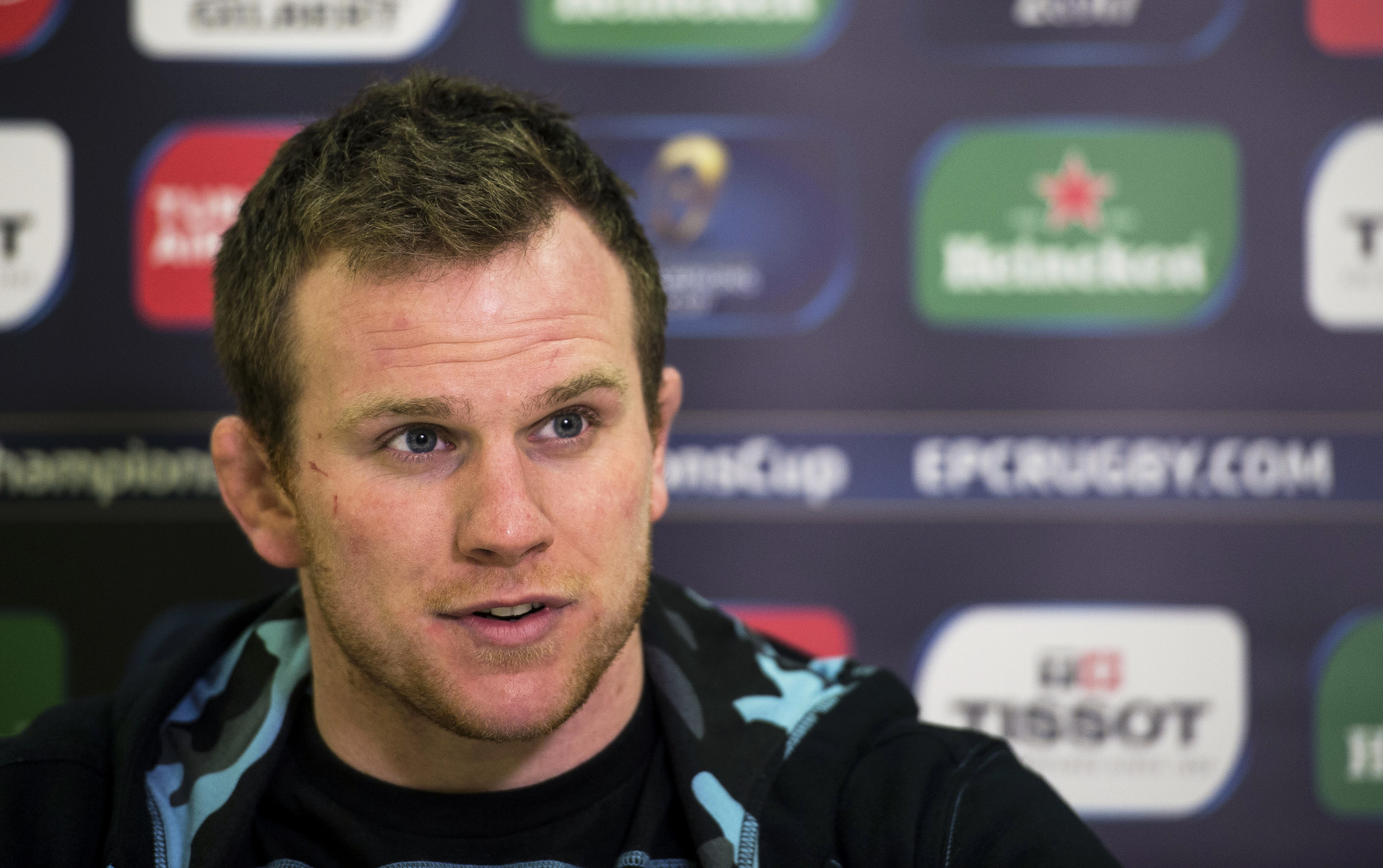 Chris Fusaro admits that Glasgow are "a bit desperate" to reach their goal of the European Rugby Champions Cup quarter-finals but will remain composed about the job tomorrow night at Leicester.
The Warriors need to beat the Leicester Tigers at Welford Road to secure qualification and have bounced back quickly following the loss to Munster last Saturday which kept them waiting another week.
Fusaro admits thought the team's target of the last eight is so close for the Warriors that they have to be careful not to overreach for it.
"I think qualifying would feel similar to winning the PRO12, it would be incredible," said the former Howe of Fife player. "We have not achieved it before and as a squad there is an excitement behind it and we feel we are so close.
"We are even a bit desperate, we have been so close in the last couple of seasons. To actually get to the last game and to the point that if we win we go through, there is a lot of excitement.
"But that is why our preparation is so important going into this game and training has been good, we feel we are in a good place. There is a lot of energy about even though we lost the last game, the boys are feeling good because they know what is coming and what we can achieve if we play to our best."
The stark reality now that it's win or go home has concentrated the mind, thinks the back rower.
"I think we just remain positive," he said. "A lot of good things have been said this week by the team leaders.
"We know that if we go down there and win then we will qualify. Saturday was close a game, yeah, it would have been nice if we'd won it, but now we have to go down there and win it, it's as simple as that."
Leicester have had a difficult season but remain strong at their famous home ground, and havenm't lost there in Europe so far this season.
"It's something we have talked about," continued Fusaro. "They are a very proud team. Their record at home is pretty amazing so we are going down to Welford Road expecting a very different animal to what we played here.
"It's quite a hostile ground, it's a bit narrower and heavier a pitch, so I think they will try and target us up front again. It will be a very physical game down there."
Meanwhile Glasgow chose not to comment on comments made by Munster's Conor Murray that they "targeted" the scrum-half with illegal and dangerous tactics during last Saturday's game.
The Irish international scrum-half has alleged that Glasgow players aimed charge down attempts at his standing leg as he was attempting high kicks.
No penalties were given against the Warriors by referee Luke Pearce for late tackle or dangerous play offences against kickers during the game.
Asked to respond yesterday, Glasgow said they were focusing entirely on the Leicester game.