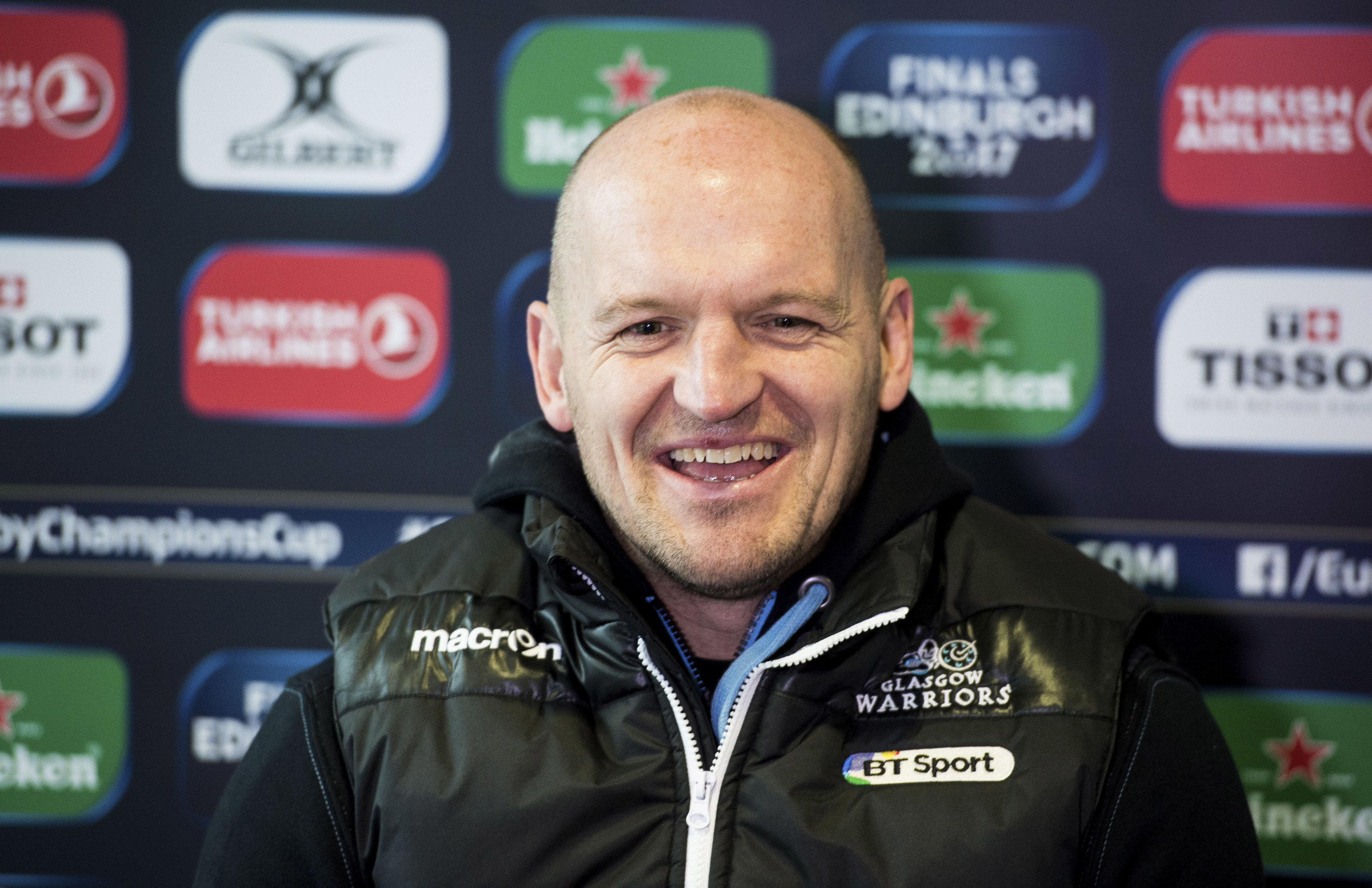 Gregor Townsend dismissed the distraction of Conor Murray's complaints of Glasgow's tactics and stressed the Warriors entire focus is on qualifying for the European Rugby Champions Cup quarter-finals with a historic win at Leicester.
The Ireland scrum-half accused the Warriors of targeting him with dangerous play during the match with Munster at Scotstoun last week, an assertion that Townsend roundly rejected yesterday as the squad left for the East Midlands.
The Warriors head coach was trying to focus on Glasgow entering the final game of the pool stages with their qualification fate entirely in their own hands for the first time, but not before he rounded on Murray.
"I don't know what what he is insinuating," said Townsend. "If he means tackling and putting kicks under pressure then, yes, of course, that's what we do every week against any team we play against – Munster kick the ball much more than other teams and it was a big part of what we wanted to do last week."
Glasgow wanted to put legitimate pressure on the kicker and had not been penalised for doing so this season, Townsend pointed out.
"Last Saturday there was maybe one case where we got our timing off, but there were no issues
with the referee on any of them, even those that went to replay," he added.
"There is no rule that says you can't tackle someone when they're about to kick the ball. With the one involving Josh Strauss the replay was shown and the referee said it was fine."
Murray is "possibly the best 9 in the game tight now" continued Townsend, but he thought the outburst might be a smokescreen.
"Maybe it was the fact he got his kick charged down in the last few minutes of the game – that could have led to a try or drop goal for us to win.
"And there was the story that came out of the game about how they handled a concussion, and of course there's a Scotland-Ireland game coming up.
"Perhaps that's why we're hearing a lot about kick pressure this week."
Leicester have not picked what might be called their strongest side for this game but England scrum-half Ben Youngs is in the team and every bit a quality player as Murray.
"Leicester don't kick as much as Munster do but it's definitely an improved part of Ben's game," said Townsend. "(England coach) Eddie Jones calls him the best box kicker in the game but he's dangerous with ball in hand as well."
This game matters only for pride for Leicester, but that is a considerable thing for the Tigers at Welford Road, added Townsend.
"They will definitely want to play their best at home, they have a great record there," he said. "They also have the fresh memories of losing to us at Scotsotun and will want a better performance.
"They have quality players, a really strong set-piece, and dangerous runners in the backfield. It looks like under Aaron Mauger they are trying to move the ball more – more off the top lineouts rather than driving. There is more of an emphasis on them getting the ball and playing."
But Townsend feels his side are ready to get the win that will; take them into the last eighth for the first time, and has – rarely for him – named an unchanged starting XV.
"I thought our intensity and aggression was good last week," he said. "It was as close as I've seen here to test quality rugby.
"We were disappointed  not to win because we had chances. We need to bring the same intensity to this game against Leicester and turn our domination into points this time."
And unlike on previous occasions in recent years, the Warriors know that a win will qualify them and mark a notable pool campaign in which they would have beaten the far better resourced Tigers and Racing 92 both home and away.
"It's a much better situation to be in than in the past few years," he pointed out. "We have been involved in the last round before, but needed a lot of results to go our way.
"I think if we had won at Bath (three years ago) we would have gone through, but we didn't expect that.
"This time we know now that if we win we will go through, and that's exciting."
The only two changes in the matchday 23 are on the bench, with lock Brian Alanu'uese returning from suspension and scrum-half Henry Pyrgos from injury.