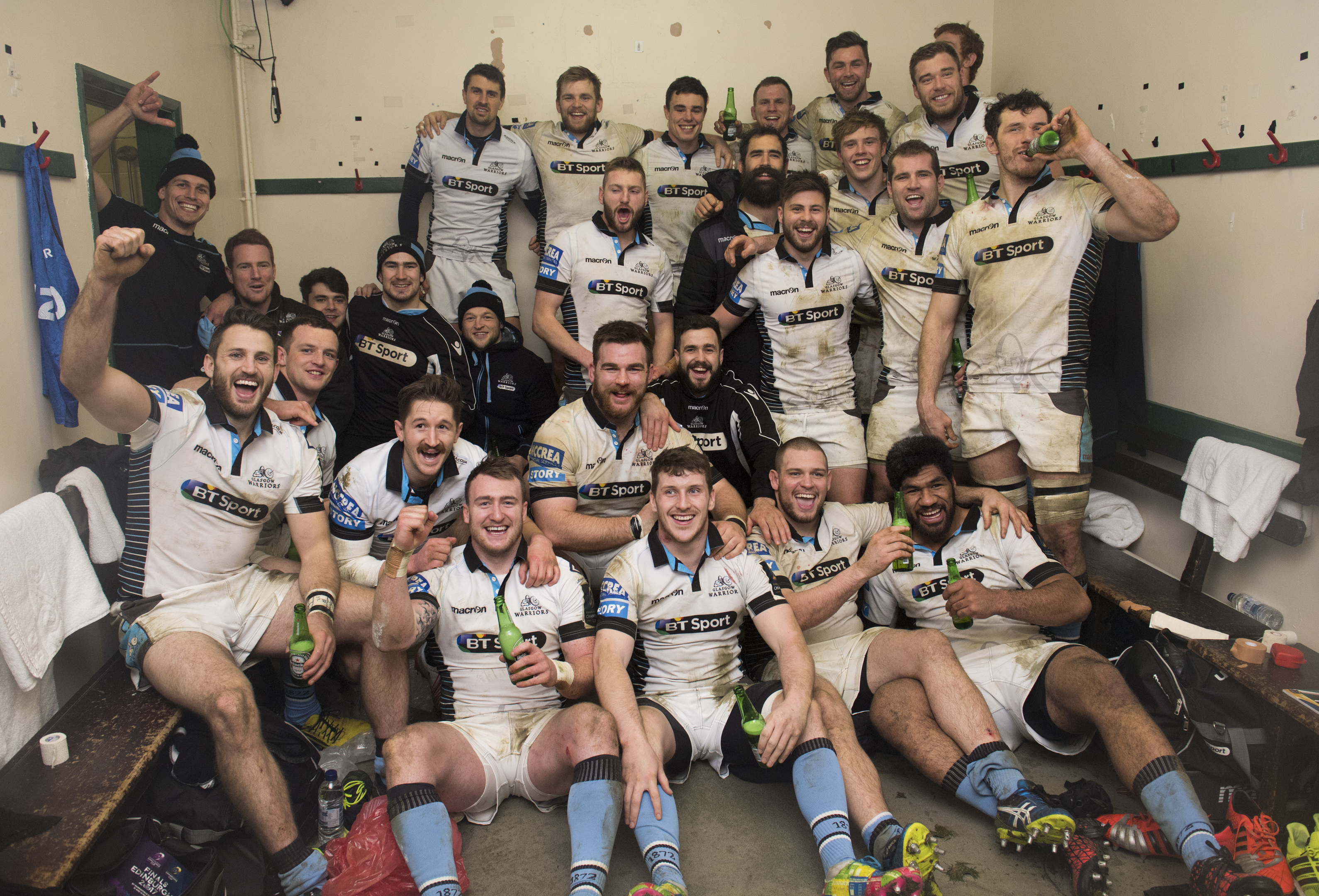 The obvious cliché for the Glasgow Warriors' incredible 43-0 decimation of one of Europe's proudest clubs in their citadel on Saturday is that this was an era-defining triumph.
After all, it had been 20 years since the old Glasgow district had been dismantled 90-19 by the Leicester Tigers on the same Welford Road pitch. It had been 112 years since a Scottish team had won a game at this hallowed ground of English rugby.
Comprehensive doesn't even begin to cover Saturday evening's almost surreal game, the Tigers' usually vociferous faithful watching on in stunned silence with the sizeable Warriors travelling support hugged each other in glee as their side progressed to the European Rugby Champions Cup quarter-finals for the first time.
Never in their great and storied history had the two-time European champion Tigers lost a competition match – in any competition – by such a margin at home.
Yet victory will only define the long and arduous journey of Scottish professional rugby from that dark day in 1997 to this glorious evening in 2017 if the Warriors – and Edinburgh, in the quarter-finals of the European Challenge Cup again – press on to the final stages of European competition.
That's a huge ask given that Glasgow must now go to reigning champions Saracens at Allianz Park in the April quarter-final. But if they can play like this in the Tigers lair, then they rightly should fear no-one.
There wasn't a single area of the play that Glasgow didn't control and dominate. A 70-30 split of possession, roughly the same in territory, almost complete domination in the setpiece, a staple strength of the Tigers down the years.
The Warriors pack set the tone from their first attacking series, going 27 phases before Tommy Seymour was sprung for the first of their six tries. They bludgeoned the Tigers into submission with outstanding performances from all, although 20-year-old Zander Fagerson in particular stood out with his carrying and scrummaging.
"Phenomenal," said the young star from Kirriemuir who will surely be Scotland's tight-head through the Six Nations. "We didn't think we'd win by that score, no, but we came with such a lot of belief.
"I think our physicality won us the game, but it was a whole-team effort. And this win is all the guys who have played for the club down the years.
"I've only been here a couple of years but for someone like Pat MacArthur who has played 150 games over a decade, this is massive for him. He talked a lot this week about how massive an occasion this was and I'm just so proud to have been part of it."
Behind the pack Finn Russell simply lorded it over the Leicester backs, teasing and tormenting them in equal measure. It brought to mind Jim Baxter at Wembley in 1967 at times, as the stand-off strolled around at walking pace, playing the rugby equivalent of keepie-up in the faces of the Tiger players.
Were Leicester, undergoing a traumatic season, really that poor? Undeniably, but one suspects that a full-strength, better-focused Tigers team would have lost this game as well, although perhaps not as heavily. The margin on Saturday brooked no argument about Glasgow's display.
Gregor Townsend, naturally flushed with pride of his team's performance, said that victory was due to the performance of the pack.
"Finn loves playing as close to the gain line as possible," he said. "At times you can't do that, but even close to the gain line he can put someone into space most of the time. When we are getting quicker ball means he is a huge threat to the opposition defence.
"Our players were really looking forward to playing here at Welford Road; this is an iconic rugby venue.
"Jonny Gray, Stuart Hogg and Finn were saying this week how much they were looking forward to this as they'd never played here before. It's great to have that anticipation and then go out and play with confidence.
"Finn took on the defence with his first touch of the game in his own 22. I think the guys around him realised that they should get with him."
Townsend hoped this day would come after the last time his side went close, just held up going for a winning try which would have qualified them at Bath two years ago.
"We scored two outstanding tries that day and played ambitious rugby, but we weren't good enough in the set piece," he recalled. "We made big improvements in that area and you saw them today.
"We want to play, but you need to be able to provide ball to the team to play attacking rugby, and also not concede tries in that area.
"The players who were in that game and others like it were determined not to let it happen again.
"We will fight for everything. We've said that in our team meetings right throughout the season. The guys showed that desire today."