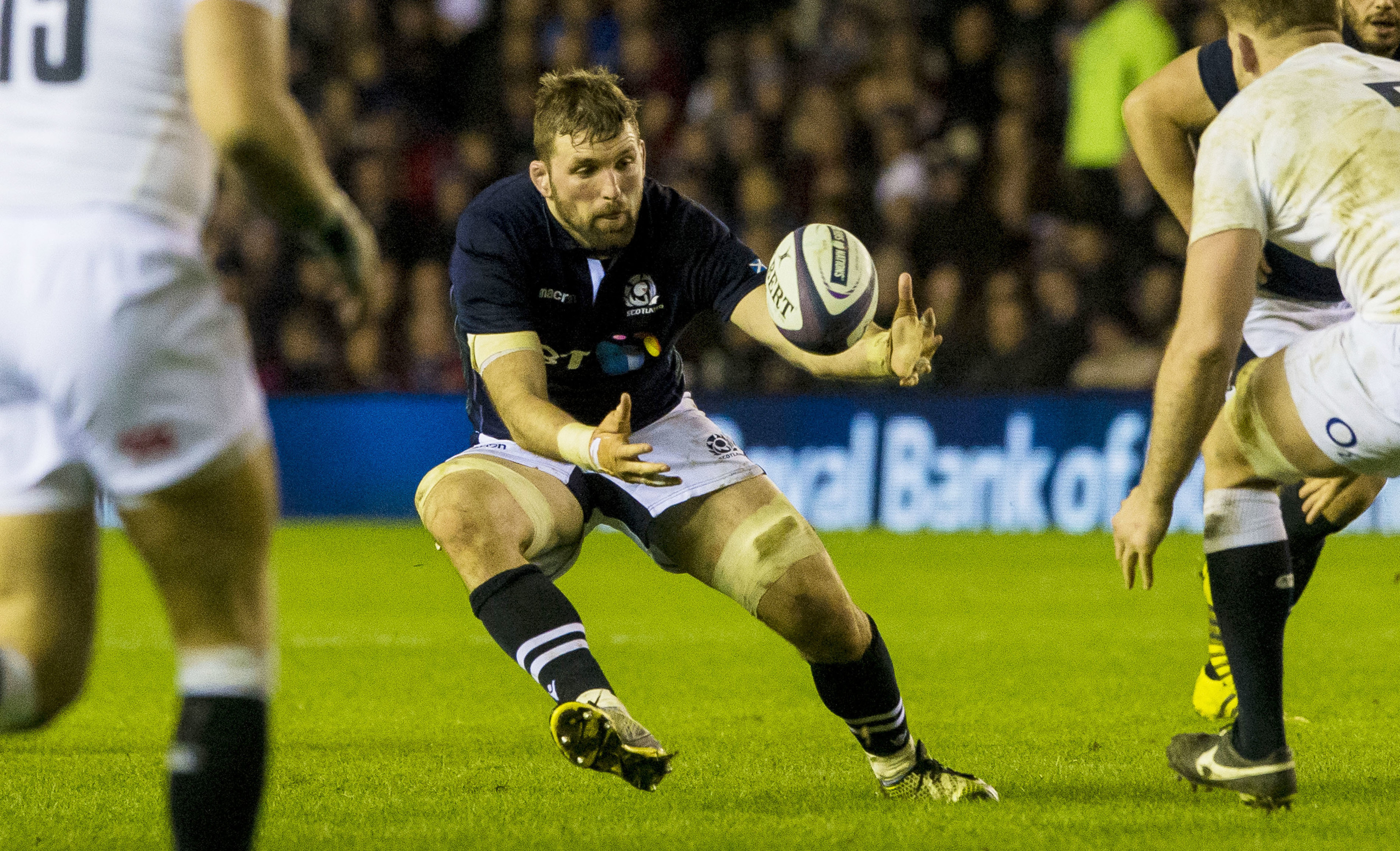 John Barclay will be his own man in taking over the Scotland captaincy but plans a few chats with Greig Laidlaw before he leads the team out against Wales at BT Murrayfield on Saturday.
Just 18 months after Vern Cotter opted not to pick him for the World Cup, the former Dollar Academy prodigy – he was training with a senior Scotland squad when he was just 17 – will lead the side in the third RBS 6 Nations match of the season and a pivotal one if Scotland are to fulfil the promise shown in the Autumn and in the Ireland win.
Cotter has made five changes, three enforced, from the defeat to France. Ali Price, Ryan Wilson and Tim Visser come in for the injured Laidlaw, Josh Strauss and Sean Maitland, the wing not recovering from a rib injury he sustained playing for Saracens at the weekend.
The two unenforced changes see Gordon Reid start at loose head instead of Allan Dell – who has started all five tests during this season – and John Hardie preferred to Hamish Watson, a decision that is pretty hard on the younger man.
But the key move is to give the captaincy to Barclay, and the 30-year-old Scarlets back rower is naturally "proud and honoured" to get the job from the anthems rather than the two times he's taken over in mid-match.
And while he's more a seamless change of leadership from Laidlaw than the other candidates, he doesn't plan to be just a facsimile of his predecessor.
"I think it's important that I don't try and be like Greig," he said. "That's not meant disrespectfully – it means that I have to be my captain. I think if I try to be Greig, the players will see through that.
"I have to captain the team as myself. But certainly Greig has put in the structures and practices that the captain is expected [to do], so I guess the guidelines are there. I think as the captain you can go about it how you want to.
"It makes no difference how I play the game. Maybe in the preparation, the build up, there is a bit more to be done behind the scenes but there are guys working alongside me.
"There's a few more conversations maybe but the idea is to get the bulk of the work done to allow players to focus on their own jobs on Saturday."
However he hasn't picked up the one real perk that goes to Scotland captains these days.
"I think you're meant to have your own room, but Ryan (Wilson) didn't want me to leave the room, so I don't have my own," he laughed.
Cotter was prepared for the question about him leaving Barclay out of the World Cup –  " I thought it would have been the first one, actually" – but graciously conceded that he'd been proven wrong by the player.
"As soon as he was involved with us it was obvious he had something," said the coach. "Now he's come through as captain, so that's a credit to him forcing his way back in there and captaining his country against Wales, where he plays his club rugby. So it's going to be a great day for him."
Even while Laidlaw had been racking up successive games as skipper throughout Cotter's tenure, the coach confirmed a plan had been in place in case the worst happened, as it duly did in Paris when the scrum-half damaged ankle ligaments colliding with Alex Dunbar and Remi Lamerat.
"Greig had a big role in the team but he always brought people along with him," said the coach. "Now it is time for the people around him to step up.
"You don't like when it happens but you prepare for it to happen at some stage. Greig is not there but he is talking to the players every day. He will be up here next week and still has a positive role in the team.
"But John is now captain and has his guys around him. They all understand it is a challenge and they have the opportunity to come forward.
"Someone like Richie Gray; he turned up earlier in the week and said he wanted to bring more to the team so he has taken on extra responsibility.
"That is what it is, it is taking on responsibility. It has been good to see characters like him come through and this is a chance for characters to come together."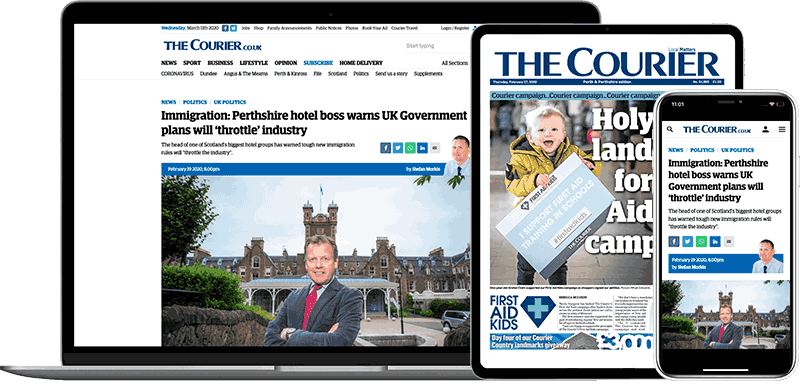 Help support quality local journalism … become a digital subscriber to The Courier
For as little as £5.99 a month you can access all of our content, including Premium articles.
Subscribe