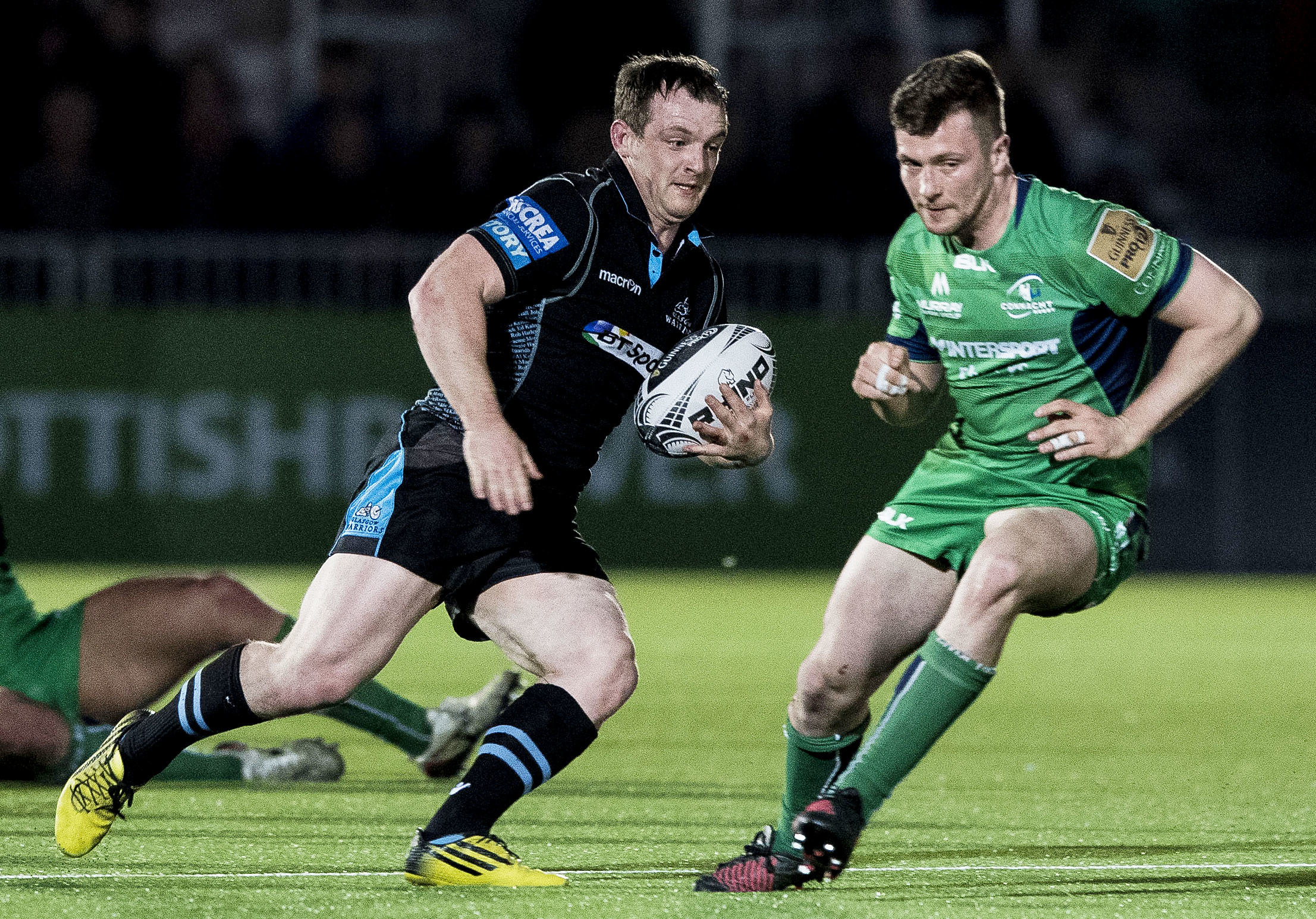 Nick Grigg didn't quite know what to expect of his first full season at the Glasgow Warriors, but he certainly didn't expect to be playing in a European Champions Cup quarter-final.
The 24-year-old had played just one full game for the Warriors prior to this season but has played in 13 impressing all with his speed and strength despite his relatively diminutive stature.
But his ability to score tries and create for others has him in with a chance of starting for Glasgow in the quarter-final on Sunday against Saracens at Allianz Park in the Warriors midfield.
"We know how good they are as a side, we know how tough it's going to be," said the New Zealand born, Scottish qualified centre.  "This is my second year with the club and I believe we've got the culture, we've got the coaching staff and the players to go down there and win on the day.
"If we put out one of our best performances then we're going to win the game at the end of the day and I have confidence in that."
With Mark Bennett out injured there's a space beside Alex Dunbar in midfield, and Grigg may get the nod as a specialist in the outside channel ahead of Peter Horne, with the Scotland internationalist's versatility possibly more useful off the bench.
"It's been an exciting season for me," continued Grigg. "Last year I was still in the Academy and playing for Stirling County and managed to get just the one game for Glasgow.
"I was called up for this year but wasn't quite sure how it was going to go. I didn't really expect to get as much game time as I have had, but I am really glad to be given the opportunities.
"I guess I just grab them by the neck and try my hardest which is all I can do so I hope it keeps going."
Grigg played in last weekend's bonus point win over Connacht, which he regarded as ideal preparation if in the knowledge that a different level is going to be required against the reigning European champions.
"In terms of a bonus point win for the PRO12 leading into the European Cup quarters it was just what we needed, but we know something much more will be required this weekend," he said.
"We have had to look at Saracens in a bit more detail. That was our first rugby session today where we put into place the fact that they kick a lot more than Connacht do so we are working on ways to beat that."
There is certainly no way the Warriors will go into the contest overawed against the tournament favourites, he stressed.
"We don't think that we will get overwhelmed or scared of the names and the players that they have. If you outwork your opposition players at the end of the day you will come out on top.
"I helps us that we're being written off. People have their opinions but I enjoy personally proving a point and I feel that we can do it. Anyone can win on the day if the right team shows up.
"The Leicester and the Racing games, we played really well, everything we picked was crisp and fast, we played the high tempo, using the ball well. I believe that if we bring that again this Sunday we can certainly win."
Glasgow have changed their preparation for European games this year, introducing an international-style "camp" based at a southside Glasgow hotel so that more team meetings can be held.
"There is always a buzz about this place but I guess we have made history by making this quarter and everyone's quite excited about it," said Grigg. "We have a few more meetings throughout the week so make sure we have put 100% into the week in terms of preparation.
"We have the management and our analysts looking at these guys throughout the season working out what traits and tactics they have been using recently, that they could pull out against us, and moves and how they defended them.
"We're confident we've found ways to get past Saracens no matter how good they are."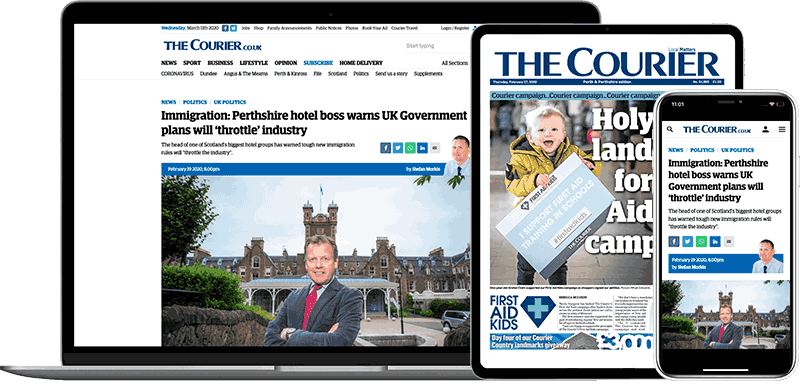 Help support quality local journalism … become a digital subscriber to The Courier
For as little as £5.99 a month you can access all of our content, including Premium articles.
Subscribe