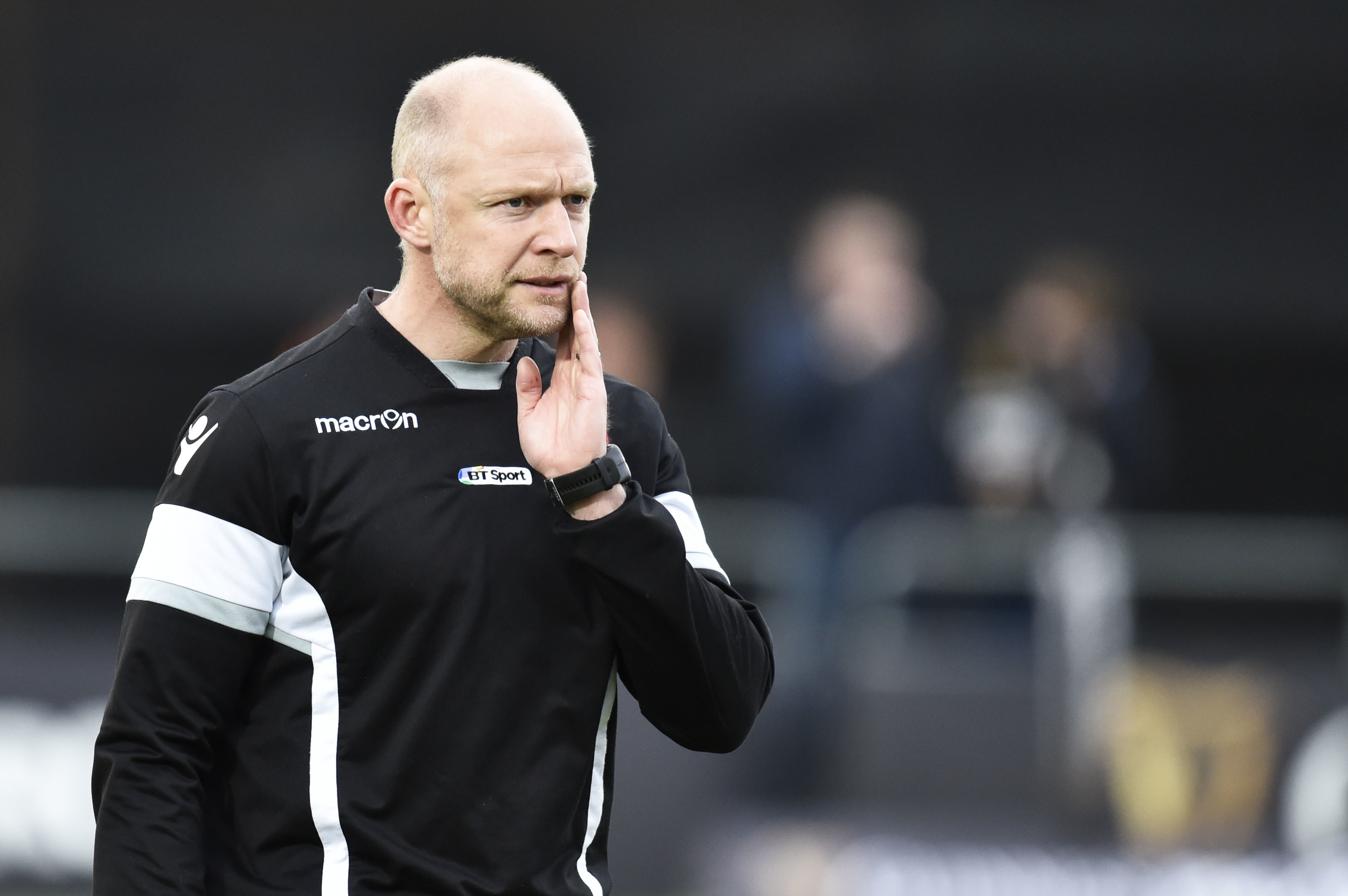 Duncan Hodge will happily revert to being an assistant coach at Edinburgh next season under Richard Cockerill but agrees that the full pre-season he was denied could be crucial for the new coach and the club.
Hodge was confirmed yesterday as being part of the Cockerill's staff for next season as his interim period in charge of the capital club ends with just three Guinness PRO12 victories.
Defence coach Peter Wilkins is moving on after tomorrow's season-ending 1872 Cup match against Glasgow, with former Edinburgh and Scotland A centre Calum MacRae moving from Scotland 7s to be Cockerill's new defensive assistant.
The 7s squad conditioning coach Nick Lumley is also moving to Edinburgh, replacing Ashley Jones, while there is a new post of Head of Rugby Operations at the capital side to be filled by former Leicester Tigers manager Matt Cornwell.
For Hodge returning to the attack duties he has with Scotland until the end of the Rugby World Cup is welcome.
"From a personal point of view coaching attack is what I love doing and it's what I'll continue to do," he said. "Richard will have his visions pretty much mapped out and we haven't had time to discuss that but we have talked quite often these last few weeks.
"I'm pretty sure he'll want to change things, be authoritative and start addressing some of the issues the club has the way he sees them. Whether that's the same as others have seen is another matter and making these calls is a tough thing to do for him until he's got his foot in the door."
Hodge had to take over three months into the season on the abrupt departure of Alan Solomons, and that is his one regret.
"The main issue is time," he said. "Personally taking it over three months into the season was hard and the thing for Richard will be getting a good pre-season.
"In professional rugby when you've got games back-to-back-to-back, pre season is when you can make the most gains whether that's conditioning, skills or mentally, so that'll be a big thing for him.
"We made some changes that worked but while we made some we still stumbled across those same inconsistencies that we've seen from the team."
Hodge believes that there is the base of a strong club at Edinburgh, although he accepts that change in the playing staff is "inevitable".
"Every team is looking to improve every year," he pointed out. "There's already been a few leaving and I'm sure a few will come in; that happens everywhere and that's a good thing.
"There's a good group of players here and everyone's frustrated, really gutted that we couldn't have got a few more wins, bred some confidence and then you don't know how it would have gone.
"We're to blame for that and there have been other factors, but you look at who has played a lot this year, Blair (Kinghorn), Murray McCallum, Magnus (Bradbury), the way Hamish (Watson) and Ben Toolis have played, there' s a lot of quality individuals who have done well.
"We have John Hardie for another year, then Allan Dell's won his first cap, Simon Berghan's won his first cap.
"It's just our consistency of performance and that mental ability just to deal with stress, deal with situations arising on the pitch. That's where we've compounded a couple of errors in the past so it's just about developing that ability to be more resilient."
Current Under-20s head coach John Dalziel, who has been working with London Scottish, will take on Scotland 7s from next season after the Junior World Cup in Georgia this summer.
Scottish Rugby Chief Executive Mark Dodson said Edinburgh's results had "fallen well short of what we expect".
"We are acting quickly to create a different set-up and environment at the club following Richard Cockerill's appointment," he said.
"Duncan conducted himself incredibly well during a difficult season and his skills in developing Edinburgh's attack will play a key role next season and by bringing in Calum we are investing in a young, talented coach with a growing reputation."
Edinburgh Managing Director Jonny Petrie said: "We are working closely with Richard Cockerill on the coaching team for next season and it is important they have a strong idea of what it means to play for Edinburgh to complement Richard's fresh direction.
"I'm looking forward to seeing the impact these new appointments have on our performances both in pre-season and into the new Guinness PRO12 and European Cup campaigns.
"I'd also like to thank Peter Wilkins for all his hard work and dedication over the past two years."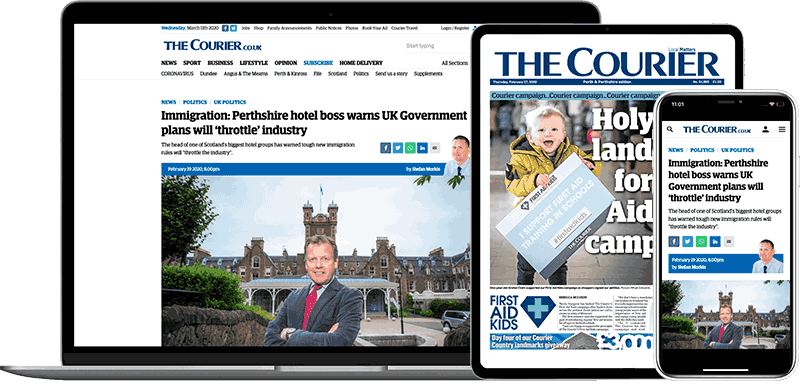 Help support quality local journalism … become a digital subscriber to The Courier
For as little as £5.99 a month you can access all of our content, including Premium articles.
Subscribe