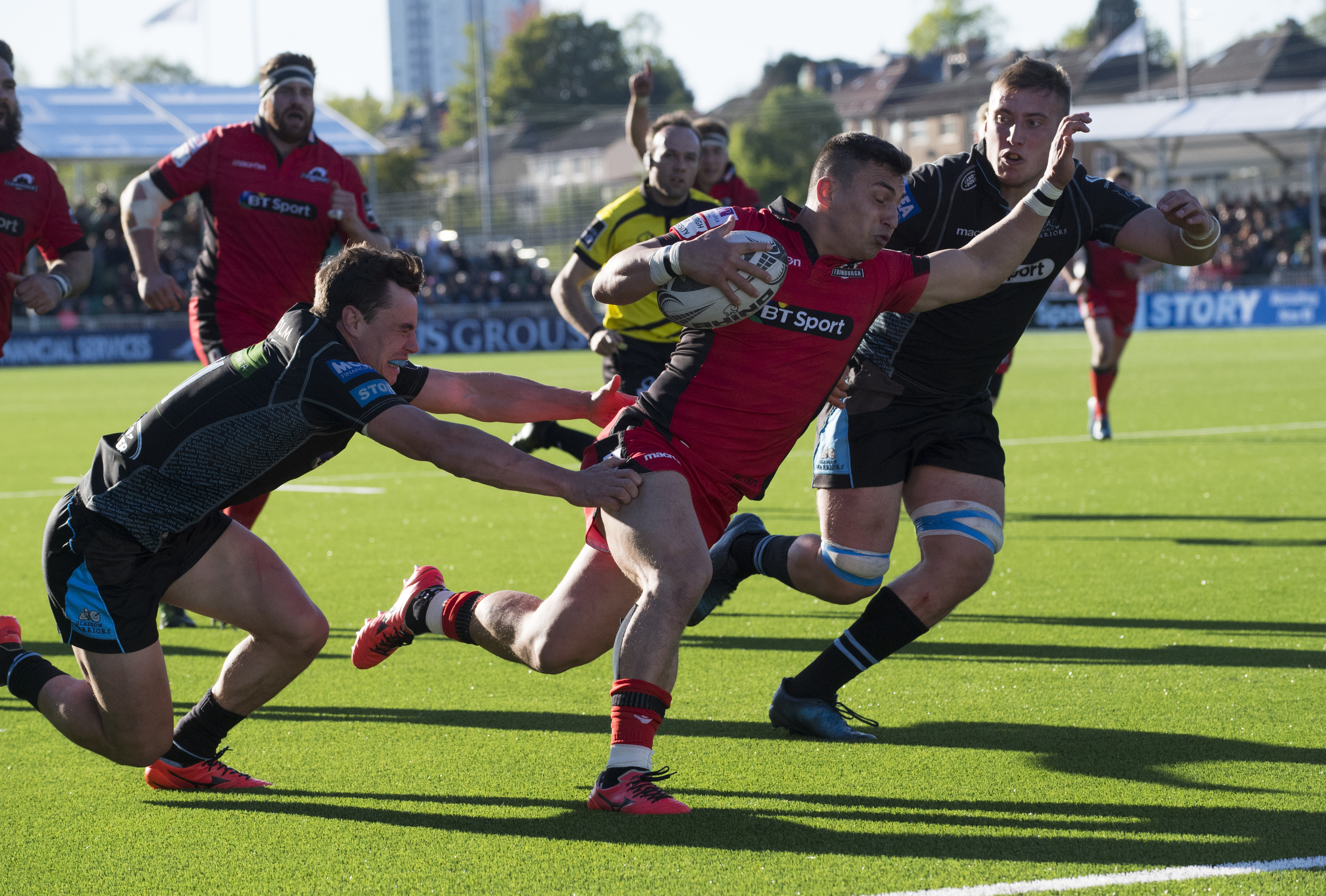 On reflection, perhaps with all the build-up and emotion involved Saturday's 1872 Cup match was fated to end in a huge anti-climax for Gregor Townsend and Glasgow.
There was even a fair degree of regret on the side of Duncan Hodge and his Edinburgh side as they celebrated a first win in their rivals' city since Christmas 2003, the 29-18 margin being about right although the result was in doubt right up until (former Warrior) Glenn Bryce's 78th minute try.
For Edinburgh, the regret was why they didn't play with this kind of dogged fire and commitment for much of the rest of the season. Defence coach Pete Wilkins, who got his jotters during the week, must have thought that as his charges kept Glasgow's vaunted attack pretty much at bay.
Glasgow's regret was much more obvious, failing to give their head coach or departing players the send-off they wanted. In truth, it was simply the culmination of a spell since the European Champions Cup quarter-final was reached in January where the Warriors have been limp by their normal standards.
Saturday was the sixth defeat at Scotstoun this season, a trend the sellout home crowds were not expecting this season. Edinburgh were the third PRO12 club to get a debut win at the venue this season, following Ulster and Ospreys,
Since the Six Nations it's seemed as if the Warriors squad has simply run out of gas. Instead of the rest some seem to require most will have just a week's break before they're back in camp with their old coach in his new job preparing for the Scotland summer tour.
"We talked before the game about times in the past when we haven't played to our potential against Edinburgh because emotion has played a part," said Townsend afterwards. "We've gone away from what we trained for, to try to win the one-to-one battles. That wasn't the case today."
His opposite number Duncan Hodge had some pride but surely frustration that only now and in the last ten minutes of the miracle comeback against Dragons has the team played like they should have.
"There is a tinge because that is a bit too little too late," he said. "Had we performed with some of that application in some other games we would have a few more wins.
"That would breed confidence which is what we have been lacking over the lats couple of months."
Edinburgh were much more committed – sometimes close to the edge, but it was the harder edge they'd been lacking – and were largely content to play without the ball so they could harangue the Warriors at the breakdown, Jamie Ritchie and John Hardie in particular revelling in the physical.
Only Ali Price with his quick-witted willingness to inject pace really stretched them, both first half yellow cards against Edinburgh coming as a result of illegal means to stop the Scotland scrum-half. However the capital side negotiated the spell two men down without damage, and were able to overcome Jonny Gray's try just before half-time with by renewing their vigorous approach in the second half.
Glasgow remained listless, tried far too many driving mauls that were ineffective, and leadership seemed awry at the end as they went for penalty kicks from distance (missing both) and then kicked others to the corner by turn.
Edinburgh by then had conjured a neat try from Damien Hoyland and defended with more passion, conceding just one score to Stuart Hogg, who was one of the few Warriors to show his true self.
Duncan Weir on his return to Scotstoun  – no songs from the east stand in his honour this time, for some reason – kept the scoreboard ticking with a perfect seven strikes before Bryce applied the finish.
Ritchie, still just 20, admitted there was a fair degree of frustration worked out on their old rivals.
"I think we owed it to ourselves," he said. "We've worked extremely hard throughout the year, the work that goes on behind the scenes and on Friday nights it just hasn't been coming out.
"Morale was pretty low before these last two weeks – we were really disappointed with those nine losses – and I think we just had to pick ourselves up. We just wanted to finish on the right foot."
The young flanker is relishing next season with Richard Cockerill's arrival.
"We've all met him and he seems like a really good guy," he continued. "I think we all know what to expect.
"Everyone's excited for the change. Hopefully he'll give us a bit of a hard edge, which I think during those nine games is what we really needed. I'm really looking forward to working with him."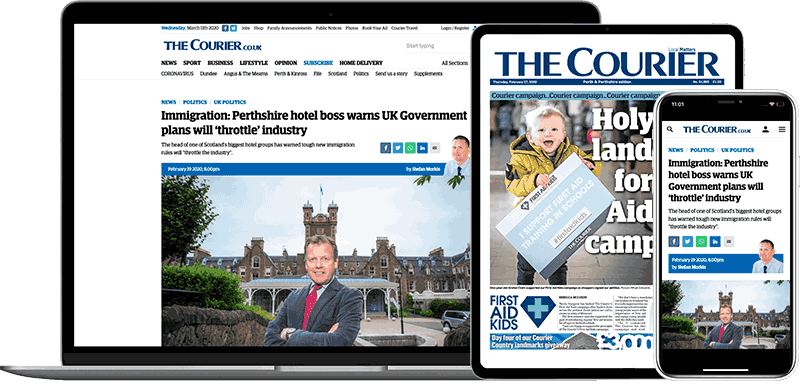 Help support quality local journalism … become a digital subscriber to The Courier
For as little as £5.99 a month you can access all of our content, including Premium articles.
Subscribe