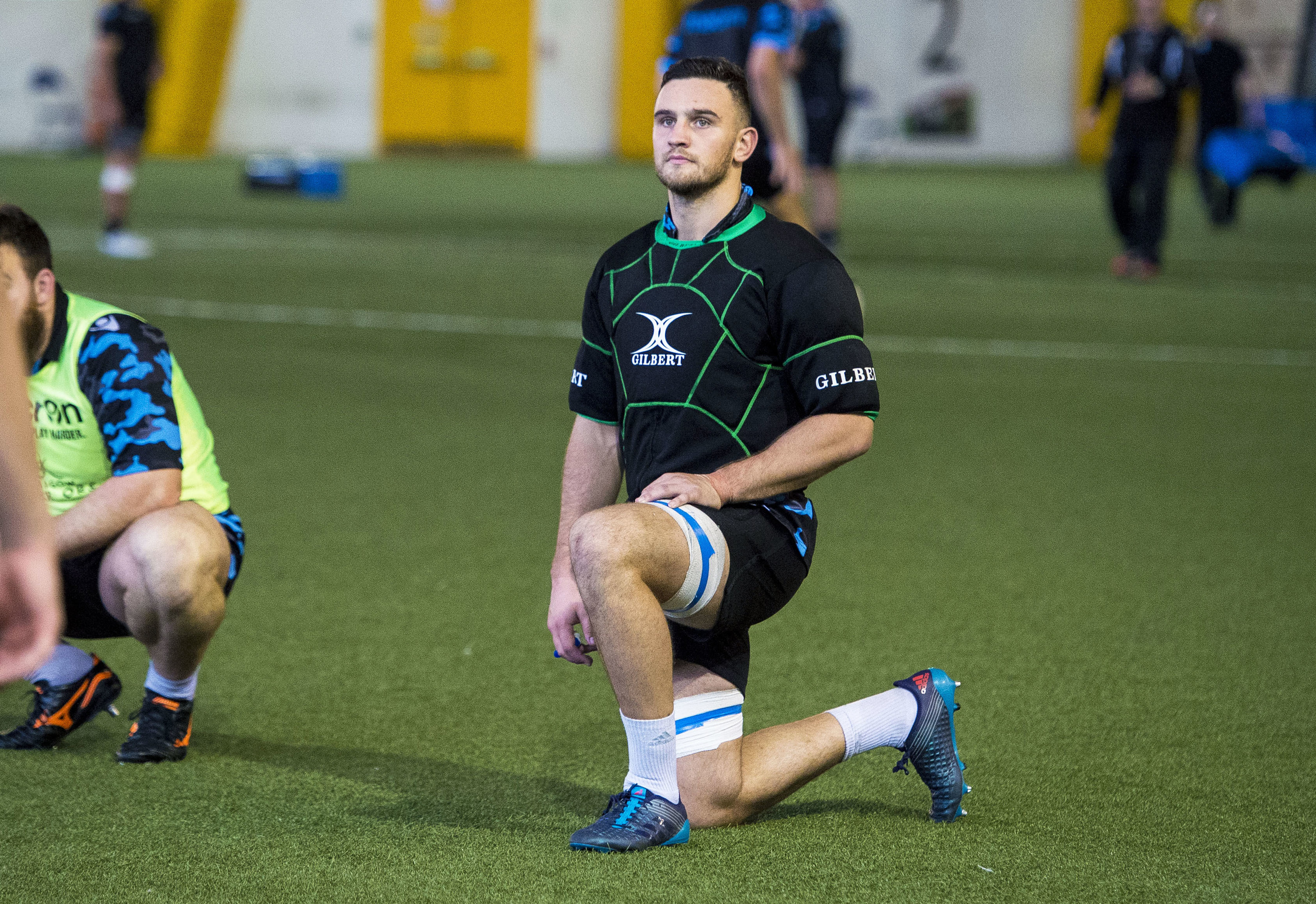 Adam Ashe is back to the form that made Vern Cotter pick him from Scotland straight out of club rugby, and it's been a concerted run free from injury as well as the powers of positive thinking.
The 24-year-old from Alva has started all five games so far for Glasgow this year – two in pre-season, three in the Guinness PRO14 – and is set to play his sixth against Munster in the clash of unbeaten teams at Scotstoun tomorrow night.
It's been a heavy load for the No 8, but one he's relishing after two seasons when his career stalled due to recurring injuries.
"I had a period of having a neck injury and shoulder injuries that kept me out, then my foot needed an operation,  and then another on my hip," he recalled. "This year it's just been the minor the usual bumps and bruises and I was glad to get through a full pre-season considering the robustness and the ability of your body to hold up.
"I don't feel it much. I feel I have another couple of games in me before the time comes to be rested.
"I am enjoying the style of rugby we are playing and being given the licence to go out and play.
"We have the likes of young Matt Fagerson coming through who is playing some great rugby. He is keeping me on my toes."
During his long injury spells Ashe – along with former Warriors clubmate Grayson Hart – studied some psychology which helped him understand how to divest any negative feelings from his actual ability to perform.
"It's basically that feelings we experience connect to what we are thinking, but they often seem connected to the outside world," he said. "What I try to understand is where my feelings are actually connected and away from how they relate to the outside world.
"It helped me understand when it comes to rugby it is a long season that regardless of how we are feeling before a game, we are still going to be able to perform."
And Glasgow have started strongly this season, although like many Ashe feels they haven't even scraped the surface on what the team is capable of.
"Some of it is new ways of playing that are coming slowly," he said. "But we've shown glimpses in games that we can play some good rugby.
"We have not clicked at all so the fact that we have won three games is brilliant. It speaks a lot for what we have got here and what is going on, so when it does click, it will be exciting.
"There are only small differences. One for me it seems is that from one to 15 we are all ball players. "In the past we maybe had certain players who were playing with the ball and the others were just carriers or whatnot.
"Now everyone is making decisions, everyone is a rugby player. The first try against Cardiff when we had all those forwards putting the ball through the hands was the way we want to play."
Munster were the Warriors' bogey team last year, with Glasgow losing both league games and two in the European Cup, although three of them were very close run affairs.
"Munster are a stuffy team, they play hard, they are physical and we know what they bring," added Ashe. "I guess you could say they are predictable in how they are going to play but they are a hard team to play against, it will take a massive effort, one through 15, to turn them over at the weekend."