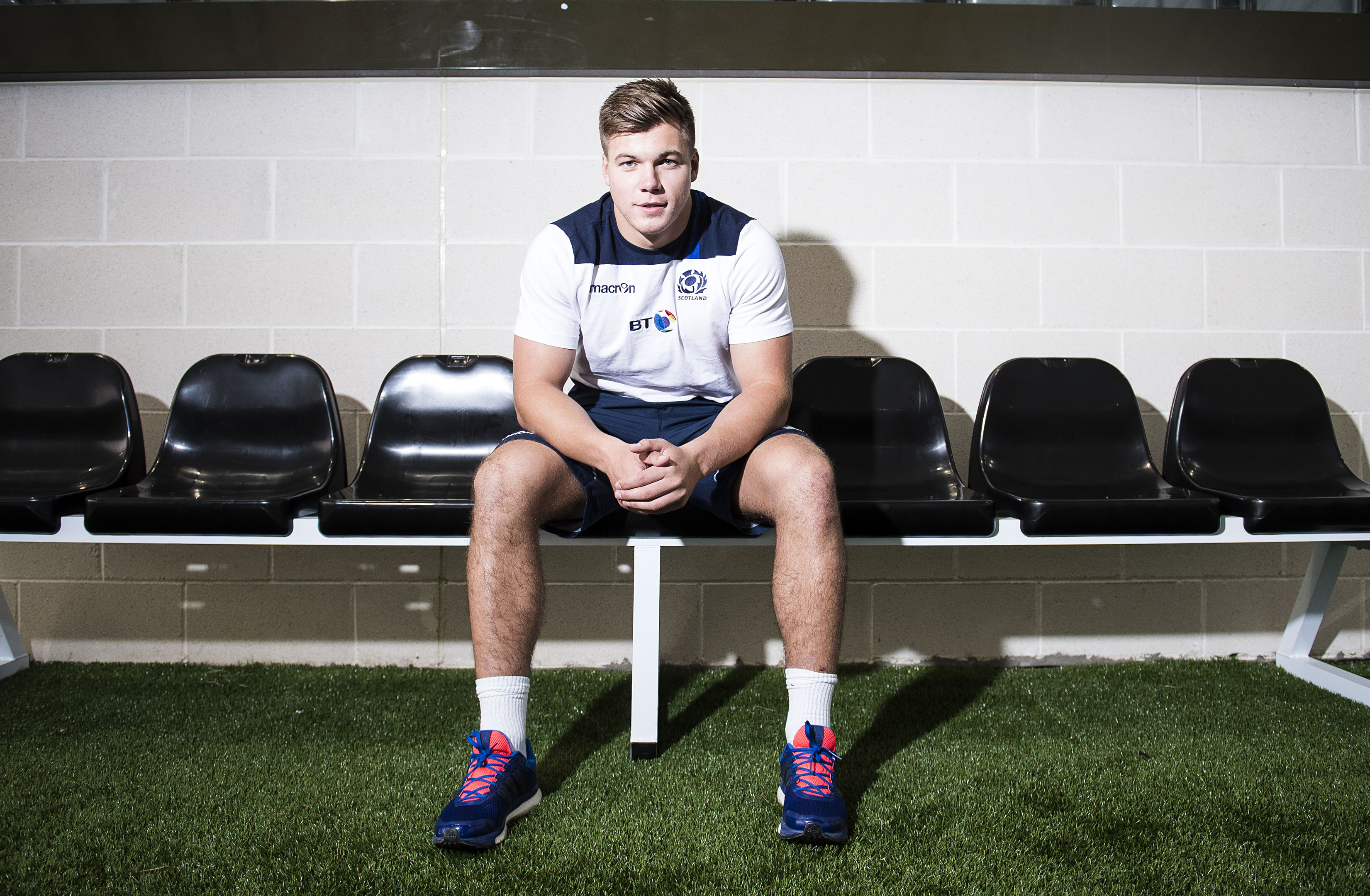 Scotland can't wait to get at England after the "re-focus" brought victory over France, says centre Huw Jones.
The prolific centre scored his eighth try in just 12 games as Scotland scrapped out a 32-26 victory over France to put their 2018 NatWest 6 Nations campaign back on the rails, and paid tribute to two returning men in the backline with him.
"Greig (Laidlaw) was instrumental," he said. "He brought a calmness and obviously his kicking was pretty much spot on every time. He definitely brought leadership and that helped a lot today.
"It helps to have as many leaders as you can have. Barcs (John Barclay) is a great captain, and obviously Greig as all his experience and is a great talker. It was great to have both of them on the field.
"I also really enjoyed playing outside Pete (Horne). He is like another playmaker and he gives me opportunities to attack a little bit wider, where I like to. I've really only played 13 at this level and feel better there."
England are next, and everyone in the squad wants to put right the disaster at Twickenham last year, when the Scots were routed and conceded a record 60 points in the 6 Nations.
"It doesn't get bigger for a Scotland player than to play England up here," he said. "We are all really excited about it.
"We got pumped down there last year, and it was a day to forget. Everybody involved that day and everybody else in the squad we are really looking forward to try and make amends."
Jones won't pay any attention to the comments of his namesake Eddie, the outspoken English coach, if he tries to take a rise out of the Scots in the two week build-up.
"We have looked at just England team," he said. "All the plan will come from the coaches, and we will chat about that over the next two weeks.
"I'm only interested in and will patiently await what Gregor (Townsend) has to say."