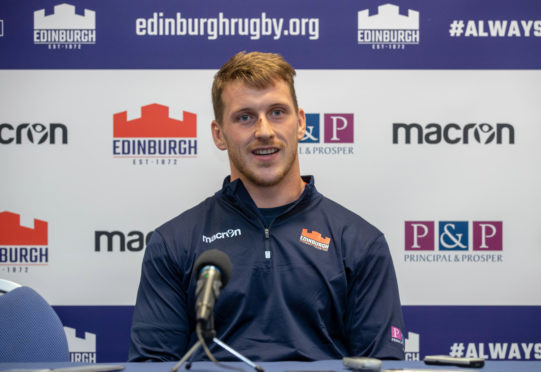 Mark Bennett believes maturity will help he and Matt Scott be a better than ever partnership going forward for Edinburgh Rugby.
The pair teamed up as relative youngsters as Scotland's first choice midfield duo during the 2015 World Cup, when Bennett was still with Glasgow and Scott just about to move to Gloucester.
They lost their regular Scotland places in the three year interim, but the aim is to get them back in tandem now that both are at Edinburgh, Scott returning to his original club over the summer.
"I think we're both different players from when we played together before," said Bennett. "We're a bit more experienced and he's very easy to work with is which is good.
"I think we're playing smarter than we were, which is half the battle isn't it? You want conserve your energy and do things as efficiently as possible."
As a partnership they "did alright before" for the national team and there's no reason why they won't do so again, he added.
"Matt's a great player and he's performed well in these first few games that he's been back here," continued Bennett.
"He's carried well, he's a big powerful guy and defensively he's been pretty sound. We know each other well and we're still getting used to each other again, but we went all right before, didn't it?"
Bennett saw plenty of positives in the loss to the Ospreys, with most of what went wrong "simple fixes" in his opinion.
"It's one of those ones where we just didn't quite click and there were a lot of small errors that cost us, a lot of turnover ball and it was tough to get a foothold, but I think it was there for the taking," he said.
"The real positive thing was that while we didn't play particularly well, we still had that chance with the last play of the game to win it.
"We won those games last year, and it's easily fixed. We got stripped five or six times, which was good play by Ospreys but at the same time it was poor by us to allow that to happen.
"You can't give away 21 turnovers and expect to win the game, so we've had a bit of work on it out there today and I'm sure that will continue this week. But I don't think it's anything major, it's things that we can change easily in a week."
Ulster's tails will be up for their meeting at the Kingspan Stadium tomorrow, he thinks, and he noticed great changes in their game.
"They seemed to be playing slightly different from the last few years, they off-loaded the ball a heck of a lot, something like 17. So not only have they got that real physical side to the game, they're starting to try to play a bit more.
"Dan McFraland's going to make an influence on them, but bearing in mind he's only been there a couple of weeks, there's only so many things he could have changed.
"Maybe a good thing we're getting them early doors."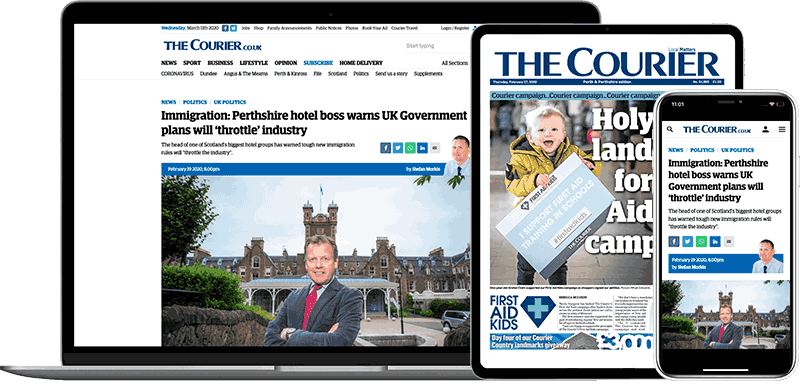 Help support quality local journalism … become a digital subscriber to The Courier
For as little as £5.99 a month you can access all of our content, including Premium articles.
Subscribe