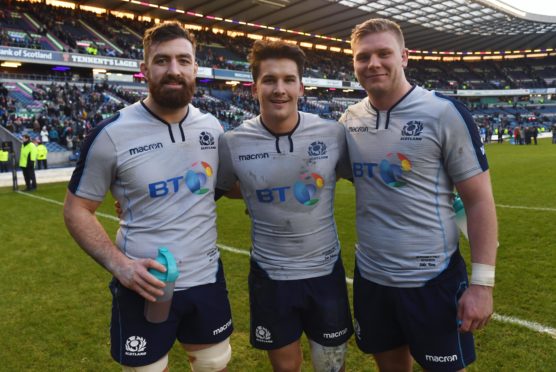 Gary Graham laughed off his dalliance with England last year as "a bit of silliness" and now believes "I'm where I'm supposed to be".
The Newcastle flanker who was in England's 6 Nations squad last season made his debut for the country of his birth against Italy, coming on as a replacement to confirm for all future rugby that he's a Scot – and provoking some tears from his father, former Scotland prop and forwards coach George.
"My dad is probably the most passionate Scotsman on the planet and he has instilled that in me," said Graham, whose mum June and three brothers were also all at the game. "Getting here and reliving the dream that he had, and the dream that I had is a really special moment for us both.
"I called him when I got the call-up and he was screaming down the phone. I saw him after the same and he was bawling his eyes out saying how proud he was. It was a really special moment."
As for last year, when he admitted wondering after getting the call from Eddie Jones whether "they'd got the right Gary Graham", it's all in the past.
"I've had a few windups, but we all make mistakes," he said. "It was a bit of silliness from me, but I'm now where I'm supposed to be.
"The guys have been perfect. Everything is geared towards winning and Scotland being a better team. I'm just happy to be a part of it."
Graham played for Scotland at Under 20 level and for the club international team before the varied route that took him from club rugby with Gala to Jersey, then to Newcastle, and finally to Murrayfield.
"I'm still kind of pinching myself," he said. "When I got off the bus I was choking back tears. I didn't really know what was going on. It's been a while since I sang the anthem, I was looking around the stadium not quite believing what was going on.
"It was fantastic to get on, even if it was just for a few minutes."
But he's now prepared for a thorough post-mortem of those minutes from his Dad.
"That always comes first," he laughed. "He's my biggest critic, but I think that has probably got me to where I am.
"He used to drive me hard when I was at Gala and even and Newcastle he watches all my games back and tells me what I've done wrong. I've never had a good game according to my dad!"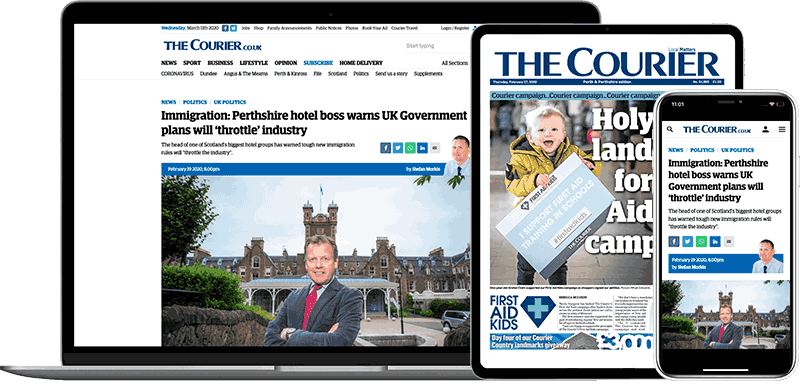 Help support quality local journalism … become a digital subscriber to The Courier
For as little as £5.99 a month you can access all of our content, including Premium articles.
Subscribe