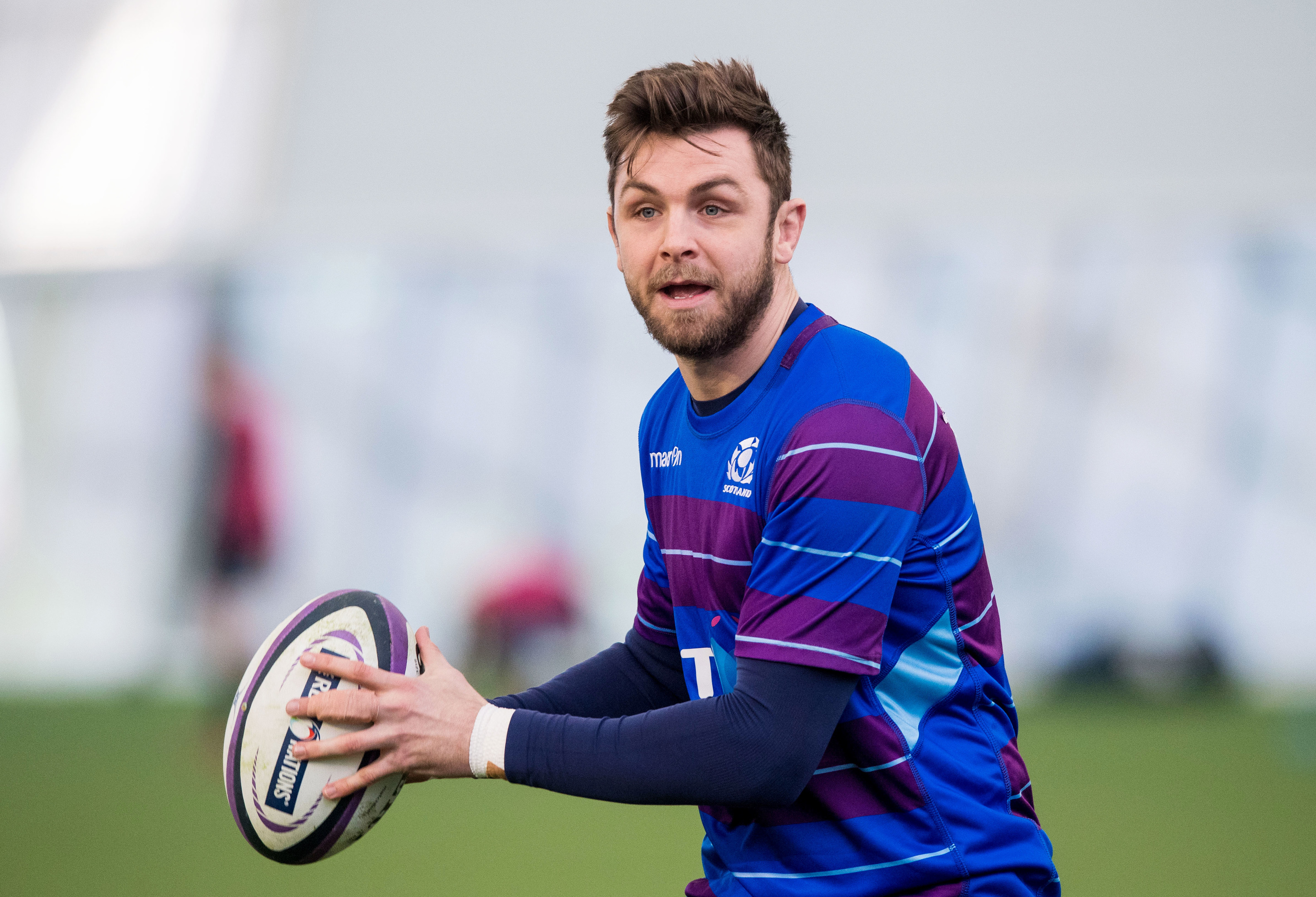 Murrayfield's succession of sell-outs for Scotland games has become a huge influence on the team as they face maybe their toughest examination there in a year against Ireland on Saturday.
Back rower Ryan Wilson pointed out that 12 successive full houses at the national stadium was definitely a factor in raising the stakes in the dressing room.
"It's something we talk about in that changing room, how we're representing our country and we're in front of our home nation, and the need to do something for the fans who selling out that stadium over and over again now," said the Glasgow captain.
"It's definitely in the back of our minds to do the country proud and especially those who come out to watch us."
But Ireland are definitely the biggest test of Scotland's run of seven wins in a row at home in the championship, at least since last year's Calcutta Cup game.
"It's the start of a competition and on Saturday, England just came out the better team," he said. "They started well and played very well, but that doesn't make Ireland a bad team.
"They're still going to come over to Murrayfield still second in the world at the moment, and they don't become a bad team overnight. They'll be coming here with all confidence."
There will be a bit of the wounded animal element, he agreed, but the Scots had their own rights toi wrong from Saturday.
"We were disappointed with the last 10 or 15 minutes of the Italy game obviously. Hopefully it doesn't come back to bite us because these points can make a difference.
"Something we've really had pride in ourselves is our final 20 minutes over the last 10 or so games and we didn't do a great job there. Although we were quite far ahead, we maybe switched off a little bit, but we've got to tighten that up, because Ireland are a team that are very strong in the last 20 minutes."
They will miss their No 8 CJ Stander, who suffered a double facture of the cheekbone and eye socket in Saturday's brutal opening game, Wilson believes.
"I'm not sure who will come in instead of him, but he's a big loss for Ireland, he's their go-to ball carrier in that back row," said Wilson.
"It's still a massive step up for us, and we need to raise it, we know that. The team that kicks the most usually comes out on top and they've got two of the best kicking players in the world at 9 and 10. We'll be looking to win that battle as well."
The Scots' study of England's victory brought some pointers allied to Scotland's own success two years ago at Murrayfield and parts of last year's game in Dublin, where Scotland were in touch until an interception just before half-time.
"We've got to start well and we've got to be physical with them, exactly like England were. They were tackling in twos and the dominance of their defence was crazy, so we'll be looking to do the same.
"When England needed to they had 14 men on their feet and they picked the right opportunities to counter-ruck. They were really smart around the field.
"We've had the highlights up around the team room and seen how England beat them, but we've got some stuff up our sleeves for ourselves."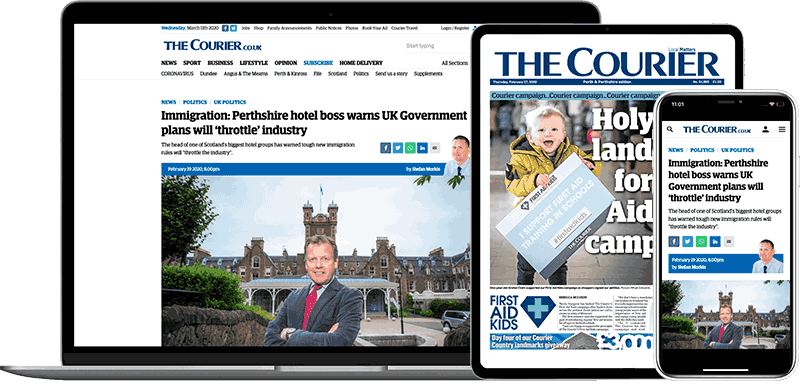 Help support quality local journalism … become a digital subscriber to The Courier
For as little as £5.99 a month you can access all of our content, including Premium articles.
Subscribe