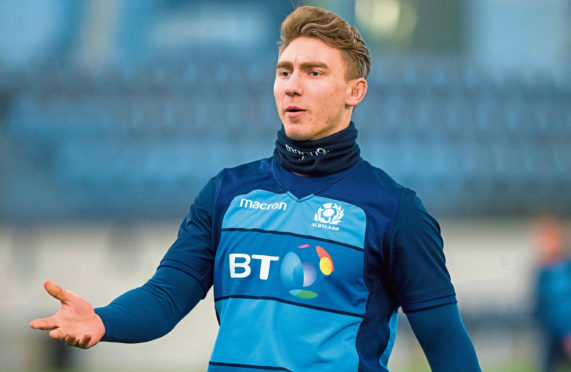 There's one more week of training camp before Scotland's World Cup squad  actually get wound into some live action, and Jamie Ritchie is champing at the bit for a game.
The Dundee-born flanker made his breakthrough into the international arena last season, and played all the way through from the opening Autumn Test until injury made him miss the final game of the 2018-19 international season, the Calcutta Cup game at Twickenham.
That nagging problem made him miss much of the end of the season, and that's why he's gagging to get back into a game, hopefully against France in Nice next week, the opening warm-up game of four Scotland will play prior to heading to Japan.
"Personally I am champing at the bit to get a game as it is a while since I played," he said. "Most of the camp so far has been fun, all the stuff we've done is ball in hand and it's been interesting and pretty fresh.
"This week we have the whole week to get into Test match stuff and I sure it will start to pick up. We're already doing more contact and training has become a lot more physical."
It's been a big change for Ritchie, who got his first look on the tour to North and South America last year and then a full campaign, under different circumstances.
"Being in the Scotland group for such a long period of the time is the biggest change for me. On tour or at the autumn and 6 Nations period you're together but it's pretty much straight into test matches.
"It's been really enjoyable though, a new training regime and some different faces. It's great that there's a group of us now of similar age and guys who came up through the ranks together. That means integration is easier and I'm starting maybe to believe I belong a bit more."
Ritchie is probably the most competitive area of the squad, with just five or six slots available and a real quality throughout the back row group, with John Barclay returning and Blade Thomson close to his first appearance.
"Blade's a really good guy and even for the short time he was with us in the autumn before his injury you could see what a talent player he is," said Ritchie. "John I've known from this season at Edinburgh and I've chatted to him a lot then and now in camp.
"You could probably make an argument for any one of us to go so it will come down to fine margins and what Gregor wants to do.
"For me, the only thing I can do is concentrate on myself, I am not looking at anyone else, I am not worrying about what they are doing in training, just making sure I am doing as  much as I can and to get the chance to do to the best of my ability.
"There are obviously guys who are going to be disappointed. You are starting to feel the heat a little bit now but what will be, will be."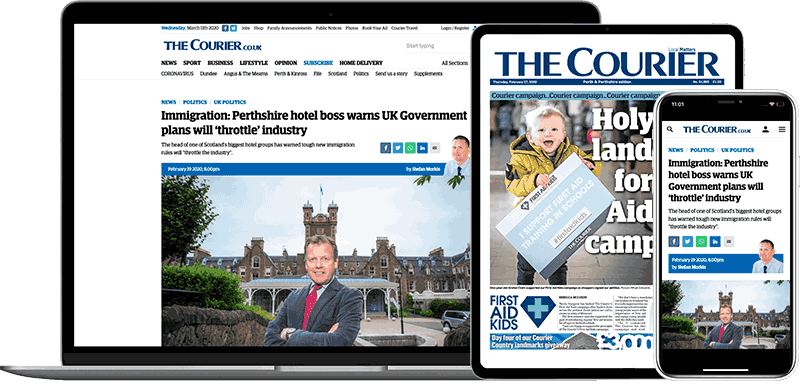 Help support quality local journalism … become a digital subscriber to The Courier
For as little as £5.99 a month you can access all of our content, including Premium articles.
Subscribe