Idris Elba says that filming action sequences inside an exact replica of an aeroplane for six months had been "claustrophobic" but "exhilarating".
The Luther star spent a lengthy amount of time inside the "intimate" space of Apple TV+'s new series Hijack.
The seven-episode series follows Elba's character, Sam Nelson, who is on a plane from Dubai to London that has been hijacked.
Nelson is a corporate negotiator who tries to use his professional skills to save the passengers on the plane.
Speaking at the series premiere of the show in London on Tuesday, Elba said the "millimetre by millimetre replica" set was "designed to be uncomfortable".
"(It was) claustrophobic, but designed that way you know?" he told the PA news agency.
"Planes are not like boxing rings, there's no place to swing, you know what I mean?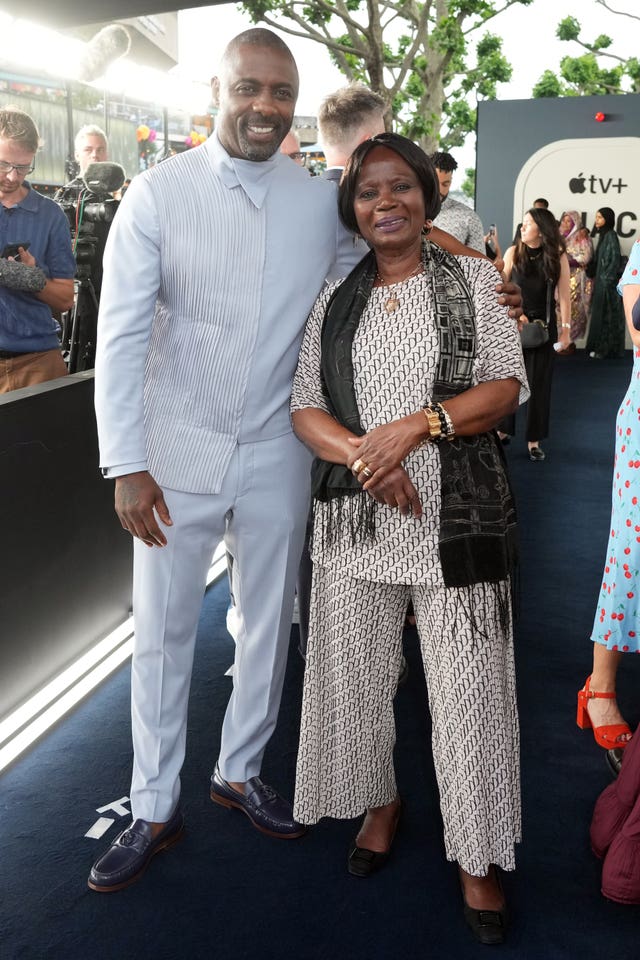 "So it was designed to feel uncomfortable, look uncomfortable, be dangerous and I think we achieved that."
He continued: "I really enjoyed that… action sequences are designed to be exhilarating, but in a plane – they're going to be awkward. There's no space to fight.
"It was very intimate, very tough but I got in there in the end."
Asked about the similarities between Nelson and his famous character of grizzled DCI Luther, he replied: "They are both very intellectual people but John Luther is a lot more brawns and Sam Nelson is a lot more brains"
Elba previously said that spending so much time filming in the cramped space had felt like he was "flying to Mars".
He said: "As an actor, it felt like I was flying to Mars – 'Am I still on this flight? It's like six months later. I'm still on this flight' – or like three seasons of a show."
He was joined at the premiere on Tuesday by co star Archie Panjabi and his mother, Eve Elba.
The first two episodes of Hijack launch on Apple TV+ on Wednesday June 28 and will be followed by one new episode every Wednesday until August 2.