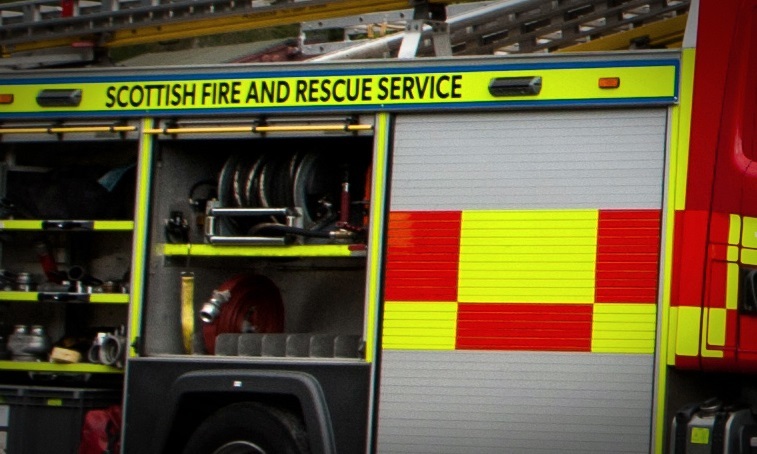 Firefighters were called to help a horse which had become stuck on a wall in Angus this morning.
The horse at Shandford Farm in Fern had its two front legs over the wall, but not its rear legs.
One heavy rescue pump from Forfar and a heavy rescue unit and a rescue pump from Dundee were sent at 11.11am.
The animal was removed from the wall with the use of an animal sling and a telescopic fork lift.
It was then laid into a field and passed into the care of vets.
Grant Nicoll, the station manager at Forfar, said: "The horse was straddling a stone dyke. Its upper body and head were on the verge of a roadway and its lower half was over the wall dangling into a field below. It was stuck in that position.
"There was a vet in attendance so we liaised with the vet to get the best advice.
"We mobilised a heavy rescue unit from Dundee which carries animal rescue straps. It was a case of getting the straps underneath the horse.
"A local farmer drove a front loader on a tractor up to the area and he put the straps onto the loader and was able to lift the horse up and lowered it into the field below where the vet then took over.
"Prior to our involvement, the vet stabilised and sedated the horse so it was pretty much unaware of what was going on.
"The horse didn't have any visible injuries and when we left it was on its feet in the field. It was a wee bit wobbly on its legs as it had just come out of the sedation but was on its feet."