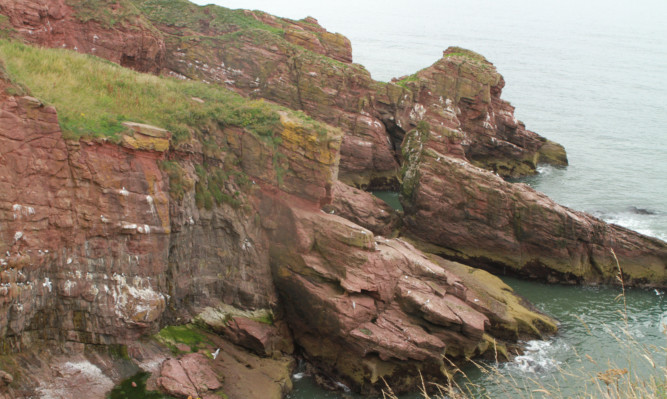 The body of a woman has been found at Arbroath cliffs on Saturday morning.
A fisherman spotted the body on the shoreline shortly before 10am and alerted police.
Officers attended and confirmed that the woman thought to be aged between 30 and 50 was dead.
With the tide coming in, both lifeboats from Arbroath launched to assist the police in recovering the body.
Speaking at the scene Inspector Adrian Robertson said: "Shortly before 10am this morning we had a phonecall from a member of the public who spotted a body lying on the shoreline at the foot of the cliffs.
"Police have attended and confirmed the body of a woman confirmed dead at the foot of the cliffs.
"Lifeboat and Coastguard services attended to assist and ensure the safety of all involved.
"We have still to identify who the female is and inform next of kin.
"There's nothing apparently suspicious at this time."
The body was found around 100 metres along the cliffs from Victoria Park.
A Coastguard spokesman said: "This is primarily a police incident but I can confirm that we have two lifeboats at the scene.
"They were launched at 10.08am.
"The inshore boat is assisting the police at the cliffs and the larger boat is also out to aid comms."
More details about the woman who died are not known at this time.