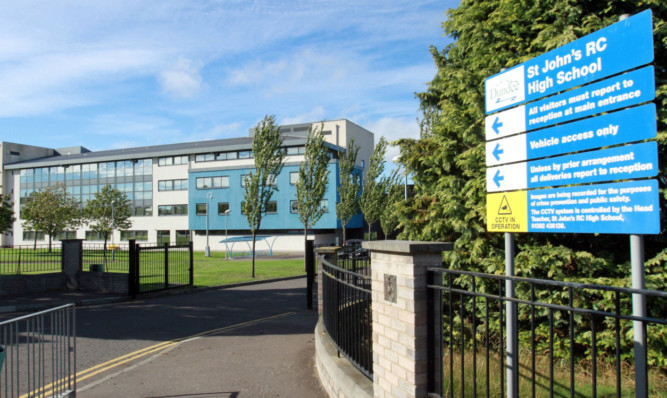 Almost half a million pounds will be invested in two Dundee schools if councillors back the move next week.
The work would be aimed at improving the comfort and energy efficiency of St John's High School and Mill o' Mains Primary School by replacing windows and cladding.
At St John's, Dundee City Council plans to spend £352,234 on replacement curtain walling to the south elevation of Iona block, renewing the fasia and rainwater downpipes.
The work will be undertaken by its in-house construction team while the school is closed for the summer.
Meanwhile, the same contractor will renew windows, doors and cladding on the infants block at Mill o' Mains during the Easter break at a cost of £113,778.
Dundee City Council has committed to an ambitious programme of renewal and refurbishment for its school estate.
While some schools are being replaced as they come to the end of their lives, a phased upgrade of other schools is under way.
More than £3.5 million was spent by the local authority on the grading of existing schools during last year.
Some opposition councillors have made accusations of a postcode lottery, claiming certain ward areas have been favoured over others where schools need urgent investment.
The city's education department has committed to ensuring the same high level of facilities and teaching opportunities at all schools.
Its improvement programme will be taken forward in stages as and when funding becomes available within its capital budget.
Will Dawson, convener of the council's city development committee, said: "It is vital that we continue to provide the best possible environment for teaching and learning in the city.
"The council is responsible for the care and maintenance of dozens of schools and while a number have been replaced with brand new ones in recent years we must also make sure that existing buildings are well maintained."
The city development committee meets on Monday February 22.