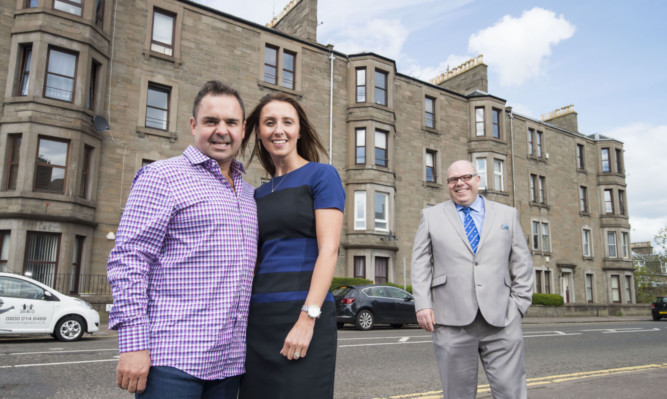 A Dundee-based affordable housing provider is making a £3.1 million investment in more than 50 dwellings in the city.
Carling & Co has purchased 45 city centre properties along with a conversion project to develop eight further flats having secured a £1.5 million finance package from Bank of Scotland.
The project, worth a total of £3.1m, is also part funded by private European investment partners.
This latest transaction for Carling & Co in Clepington Road adds to its portfolio of 180 properties.
It also forms part of the investor's five-year plan to acquire 1,000 properties for the affordable housing sector for individuals and families in need of good, quality housing and who may not otherwise meet criteria set by private landlords.
Based in Dundee with operations across Scotland, the husband and wife business of Graeme and Leanne Carling focuses on long-term property investment for the affordable rental market.
They work with agencies, charities and individuals to support people who may struggle to find a good standard of accommodation due to previous personal circumstances.
Graeme Carling, managing director of Carling & Co, thanked Bank of Scotland and said: "We take a very unique view to property investment and letting.
"We are looking to cater for a social group which on the whole is overlooked by the private property market.
"We have very strict investment principles where we won't purchase a property that does not meet our affordable rental criteria, as guided by public sector recommendations."
Steve Ayre of Bank of Scotland added: "There is an ever-increasing demand for the provision of housing at affordable rates within this geography, particularly on the back of a number of years where the pipeline of new build and social housing development has been limited.
"Graeme and his wife Leanne have taken a group of properties that are lying empty and have turned them into a great social enterprise.
"This supports often the most vulnerable in our communities by offering stability and comfort, which in turn can have a really positive impact on other areas of those individuals' lives."