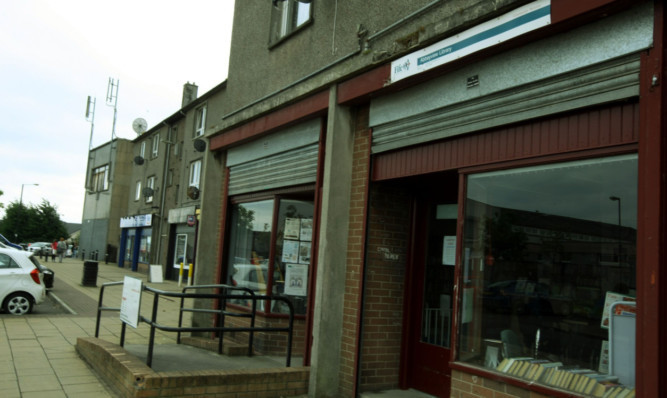 The Fife Council leader has accused the SNP of "moving the goalposts" on library closure consultation plans.
Following bad tempered exchanges at a council meeting in Fife House, leader David Ross said he was disappointed with the party's stance.
Last month there was uproar when Fife Cultural Trust unveiled plans to axe 16 libraries, with the loss of 25 jobs.
At that stage the plans were put on hold for further consultation.
Mr Ross said the executive committee had unanimously agreed on how consultations on the controversial plans were taken forward, with the trust coming back with revised proposals in September.
"With the backing of council officers, the trust assured us that it could carry out a proper consultation within these timescales that was accepted by all parties on the executive," he said.
But SNP group leader Brian Goodall has now said the September report should be viewed as an interim update on ongoing community consultation and a further debate.
"We'll keep up the pressure on the Labour party to allow time to genuinely explore all the options," he said.
Mr Ross said the SNP previously agreed the timetable with the trust to come back with revised proposals.
"They now seem to want to extend this indefinitely," he said.
"They cannot start moving the goalposts on this issue it's not fair to the cultural trust that needs to plan and run a library service that has to be sustainable and fit for the future.
"It's not fair to library staff who will be concerned about their jobs.
Mr Ross said there were "very real and serious issues" to be resolved the impact closure would have on communities and how services can be safeguarded.
He added all councillors had been assured they will be able to have input into the consultation.
"It has been made very clear that the timescale for the consultation will allow this to happen," he said.
Newly elected Dunfermline South SNP councillor Fay Sinclair was critical of being prevented from commenting on the planned closures.
She said it was "hugely disappointing" to be denied the chance to raise issues on behalf of constituents.
"Councillors are elected to serve their communities so to have discussion shut down like this is appalling," she said.
Mr Ross retaliated, saying it was "very sad" that councillors seemed to think it was an opportunity for cheap shots on what was a very important issue.