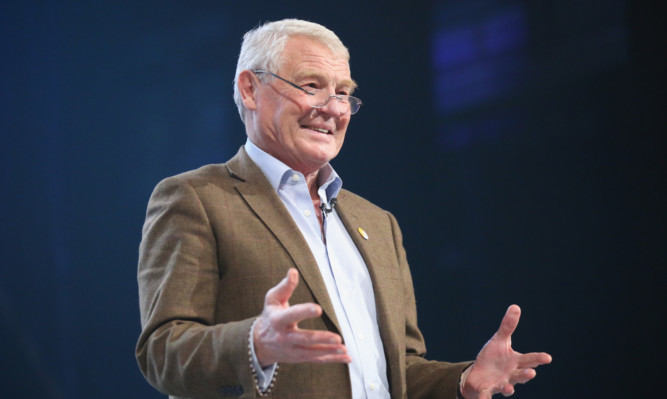 Tactical voting by traditional Tories will see the Liberal Democrats retain North East Fife in the general election, Paddy Ashdown has claimed.
The former leader and current campaign coordinator was bullish about party's prospects in May but admitted private polling shows them trailing in seats they currently hold.
When asked if tactical voting was required for the Lib Dems to return more MPs from north of the border than just Scottish Secretary Alistair Carmichael, particularly in Gordon where former First Minister Alex Salmond is going up against Christine Jardine, Lord Ashdown claimed the practice had always benefitted his party.
He said: "In politics, I hope people vote for what they believe in. I hope they do. But if they don't then tactical voting happens in every seat across the country.
"It happens against Liberal Democrats, for Liberal Democrats.
"Every party relies on tactical voting from time to time, of course they do. How do you think I won in Yeovil? I won in Yeovil by squeezing the Labour vote down so no one thought it was worth voting Labour.
"In many places around Britain the Tories have won because they've said the Liberal Democrats is a wasted vote. Don't pretend for a second it only applies in Gordon."
Lord Ashdown added: "I don't see why you believe the British electorate is stupid. They are not. You don't have to tell them what to do for them to understand the situation.
"If you had been knocking on doors with me last night in North East Fife, I was going to door after door where people were saying to me: 'I'm a Conservative but round here I'm going to vote Liberal Democrat because that gets the message I want.'
"I didn't have to tell them that. They're intelligent enough to do it for themselves."
Tim Brett is bidding to replace Ming Campbell as the local MP, with Conservative Huw Bell and the SNP's Stephen Gethins also in the running.
Lord Ashdown bristled when asked by The Courier how many seats he thought the party could win in Scotland.
He said: "How many MPs can we return? Mind your own business. Listen, we are fighting all of them to win and I come back to what I said earlier, I didn't mean to be rude.
"I come back to where I started at the beginning. I've seen the polls and we are fighting to win all of these. I believe we are winning in some, or even if you want most, but we are within reach of winning in the rest."
Lord Ashdown, who has written nine books, also took a sideswipe at Alex Salmond's independence referendum diaries, published this week under the title "The Dream Shall Never Die: 100 Days that Changed Scotland Forever".
Publisher Harper Collins describe the book as "a riveting daily diary, written with his trademark wit and charm" but Lord Ashdown gave a less kind, more explicit synopsis.
He said: "I was reading Mr Salmond's biography on the way up. It's not very good, is it? It's an extraordinary exercise in self-congratulation.
"Come to think of it, actually, it's probably the longest exercise in literary masturbation since politics began.
"I mean, I speak not as a political leader in any way, but as a fellow author and critic."