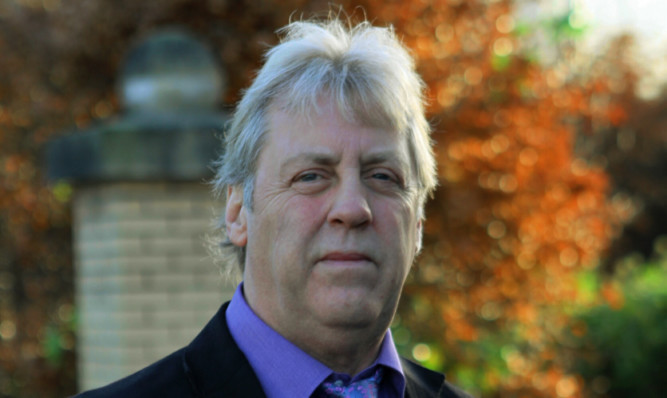 The Prime Minister has been urged to intervene in the case of sacked Fife postman David Mitchell.
David Cameron has been informed of Royal Mail's refusal to reinstate Mr Mitchell as ordered by an employment tribunal judge.
North East Fife MP Stephen Gethins said Mr Cameron cannot condone Royal Mail's actions.
The delivery firm also lost an appeal against the ruling of judge Ian McFatridge and when it again insisted it would not re-employ him was told to pay him compensation.
Mr McFatridge concluded there was insufficient evidence for the employer to sustain its belief that he had stolen mail.
Around 2,500 postal workers across south-east Scotland are currently voting on whether to take strike action in protest against their long-serving former colleague, who worked at Cupar delivery office.
Mr Gethins said: "The judge made it clear that the case was not made and that David Mitchell was unfairly dismissed.
"I have written to the Prime Minister because this is also about more than one man it's about fairness and about respect for employment law."
Mr Gethins also said the compensation paid was substantially less than Mr Mitchell's potential earnings if he worked until retirement and that he would lose his pension entitlement.
Mr Mitchell said: "I am really grateful to Stephen for his continued support and hope that the Prime Minister will help.
"By ignoring the ruling of a judge surely Royal Mail are in contempt of employment law and this is not acceptable."
Strike action has already been taken by employees at Cupar delivery office and a silent protest there on the Saturday was the latest in a series of demonstrations of support for Mr Mitchell.
Royal Mail has previously pointed out that legal proceedings have concluded and compensation paid.
A spokesman said: "Following an investigation Royal Mail considered there to be reasonable grounds to suspect wrongdoing in relation to test postal items and Mr Mitchell was dismissed.
"We will not reinstate Mr Mitchell, as we believe that the trust between employee and employer has completely broken down."
"Royal Mail is disappointed that the Communication Workers Union (CWU) has announced plans to ballot around 2,500 members across four postcodes in the east of Scotland on industrial action over an employment tribunal case.
"We are continuing to talk to our people and unions about this matter.
"A ballot for industrial action does not mean that any action will take place.
"Royal Mail has robust contingency plans in place if strike action is called."