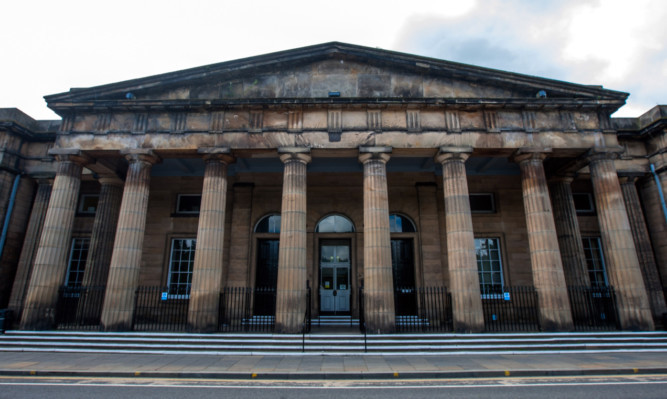 A schoolboy stalker has had his sentence deferred while he travels to Australia for a year.
Shaun Taylor, a pupil at Strathallan School, had previously admitted bombarding his ex- girlfriend with texts, phone calls and social media messages between July 1 last year and May 18.
Sheriff William Wood had ordered social work reports on the 18-year-old to be completed in half the usual time to allow him to leave for his gap year on schedule.
When Taylor appeared at Perth Sheriff Court yesterday, however, his solicitor, Billy Somerville, persuaded Sheriff William Wood to put off punishing him until his return. He stated that Taylor's conviction could have an impact on his future prospects.
Over the next 12 months Taylor will have to be of good behaviour and will continue to be banned from contacting his former girlfriend.
Sheriff Wood told him: "You have heard my observation that the behaviour is far from being at the bottom end of the scale.
"If the course of conduct had not been persistent, perhaps a different view could have been taken. Good luck in Australia; we'll see you in a year."
Taylor will appear in court again in July 2016.
The court had earlier heard that Taylor and his former girlfriend began a relationship while both were pupils at the school, which charges fees of up to £9,000 a term.
The pair began a relationship in October 2013 but broke up in July the following year because the girl believed Taylor, of Tullylumb Terrace, Perth, was too controlling.
He then began to send her a string of messages via text, Twitter and the WhatsApp messaging system.
After he sent the girl a photo of himself in hospital and claiming to have taken 25 paracetamol tablets, Taylor was warned to desist by the school's deputy head but continued to call the girl.
The girl turned her phone off during her exams, only to find that when she turned it back on she had 66 missed calls from Taylor. In some messages he became abusive, calling the girl a string of derogatory names.