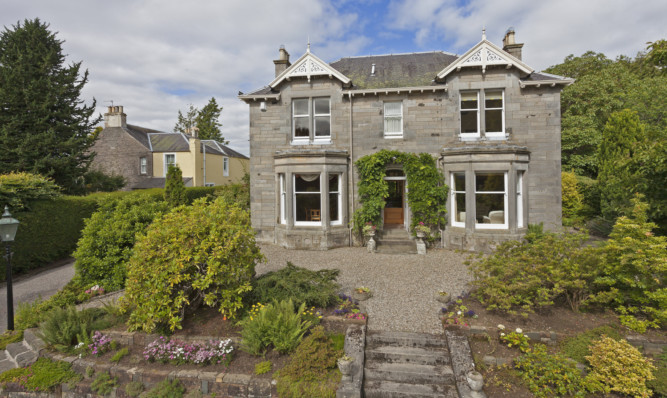 A centuries-old Perthshire mansion built by Napoleonic prisoners of war has gone on the market with a price tag of half a million pounds.
Around 7,000 French fighters were held in Perth between 1811 and 1815, as General Napoleon invaded countries across Europe.
The prisoners were put to work building the city's jail during their time in captivity but it has since emerged that they also helped to build several other properties.
According to locals, Orchard House on Scone's Lovers Lane was built by them for the Governor of the Perth Stockade. The lavish five-bedroom property has now gone on sale for £485,000.
James McKay, spokesman for sellers Aberdein Considine, said: "Napoleonic prisoners of war are known to have built a handful of properties in the area, but few remain in use. However, this house has been well looked after and remains a stunning home."
He added: "This is a period property of immense charm and has been much improved and upgraded by the current owners."
A total of 122,000 prisoners of war were held in Britain between 1803 and 1814 between 12,000 and 13,000 of them in Scotland.
It was in 1811 that the greatest mass of prisoners started arriving north of the border, partly because of greater numbers being captured in the West Indies and the Iberian peninsula, but also because there were fears that prisoners held in the south of England were plotting to break out and seize the naval arsenal at Portsmouth while Napoleon attempted a last-ditch invasion.
While many of the prisoners in Scotland were sailors captured at sea, most were captured during land battles such as Salamanca, Arroyo dos Molinos and Vigo, all in Spain.
All of the French prisoners were repatriated after Napoleon's defeat at the Battle of Waterloo in 1815 and thousands of Perth people turned out to wave them off.