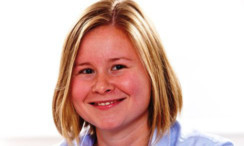 You've spotted a gap in the market and have developed goods or services which you think can fill that gap. Great! Now what?
How do you go about building a business, a brand and a name for yourself?
Having a product that does what it's supposed to do is essential it is a waste of resources to build a brand on top of a fundamentally flawed product.
However, in today's market, it is no longer sufficient to rest solely on the performance of the product.
Many customers don't purchase the product in the abstract; they buy into the brand.
To thrive in today's market, your new business needs to deliver a complete package that appeals to your target audience.
Here are some key questions to consider.
What is your company name?
When you set up a company you need to register it with Companies House, together with clambering over various other administrative hurdles.
Remember, though, that your company name at Companies House doesn't necessarily need to be the same as your trading name, which is the name you are known by to your customers.
What is your brand?
Your brand is the collection of intellectual property ('IP') rights, consisting of signs, names, slogans, colour schemes and other elements which allow your organisation to be identified by your customers and distinguished from competitors. Eg: the insurance company with meerkats, the low-cost airline with orange writing and the supermarket where every little helps.
Bear in mind how your customers are going to identify, recognise and remember you.
Who is your target market?
To create a brand, you need to fully appreciate and understand who your target market is.
My mum probably wouldn't recognise the 'Beats by Dr Dre' headphone/speaker brand, but she's probably not supposed to.
Develop your brand with your key audience in mind, though it might be that this covers an extremely broad spectrum of potential customers.
Who are your competitors?
It's important you are aware of which other organisations you might be sharing the market with. You need to know this in order to develop your business plan and secure loans or investment.
However, from an IP perspective, it's vital that you know whether your chosen brand is available.
If you pursue the development of a brand which is similar or identical to that of a competitor, you might find that the competitor takes legal action to prevent you from entering the market, on the grounds that your brand would confuse customers and affect the integrity and quality of its marks.
As a new business, these legal actions and the effect of them on your cash flow, are best avoided.
Before you invest too much time into developing the brand, and certainly before you go to market, you can get a professional assessment of whether a particular brand is available, which would include searches of various relevant trademark registries.
What IP will your business rely on?
Almost all businesses contain IP, whether those businesses realise it or not. IP is used for the development of goodwill and consumer recognition, including on social media.
However, for technology based businesses, IP is central to the functioning of the core business and protection of that IP is imperative for the business to operate.
You should identify what types of IP your business needs, including IP you might make use of, acquired from external third parties.
The myth that 'if it's on the internet, it's free to use', is slowly being dispelled.
You should ensure you have permission to make use of any IP you require, including photographs, website content and software licences.
How do you protect your IP?
Certain types of IP receive automatic protection and do not need to be registered, eg copyright.
However, the ease of obtaining copyright protection makes it that much easier to infringe the copyright of other people.
Both trademarks and designs can be registered and, for early stage businesses, we often recommend registering trademarks, in particular, though certain rights do attach to unregistered trademarks and design rights.
Patents must be registered in order to be relied upon.
Each business has different reasons and motivations for protecting its IP, whether it is to licence your IP to third parties further down the distribution chain or set up a franchise.
Alternatively, you might be operating in an extremely competitive market and wish to ensure your IP can't be used by competitors.
Understanding and protecting your IP is helpful for your business plan, soothing for potential investors and a key element of sustainable strategic planning. It's also the fun part, where you get to create and influence the way your company will be seen by the market.
* Caroline Piggot is an IP/IT corporate solicitor at Thorntons. Thorntons is a trading name of Thorntons Law LLP.