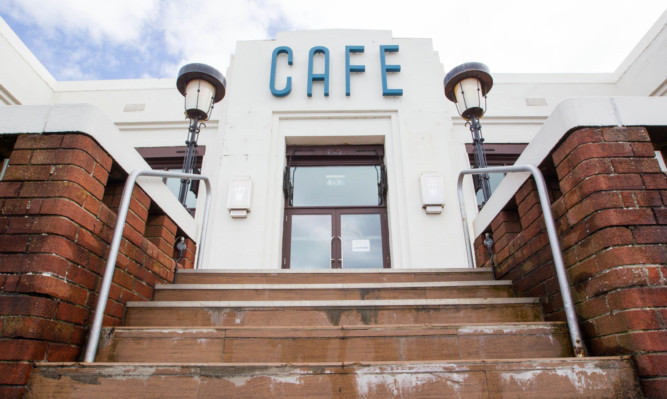 The father of actress Daniela Nardini and so-called "ice-cream king" Aldo Nardini has died.
Mr Nardini was part of the ice-cream dynasty which ran the famous art deco Nardini cafe in Largs, North Ayrshire.
The cafe, which opened in 1935, became a popular spot for holidaymakers and day-trippers to enjoy an ice-cream cone or a fish supper, drawing visitors from around the world.
Mr Nardini died "suddenly but peacefully" at Inverclyde Royal Hospital on Monday, his death notice in The Herald said.
His funeral will take place on Saturday at St Mary's Star of the Sea Church in Largs.
Largs councillor Grace McLean paid tribute to Mr Nardini.
She said: "He was a lovely gentleman. He was a real character and he had been in Largs all his days. He was very well-known in the town because the family had the Nardini cafe.
"The cafe is a real landmark, everyone knows about Nardini's. Everyone just loves it, it is a focal point. As a wee girl I was brought up in the town and Nardini's was a great place to go.
"People come from all over to go to the cafe. Children would go in to get their ice-cream cone and people would go in for their fish tea."
The cafe in Largs passed out of the Nardini family but re-opened in December 2008 under new ownership following a multi-million pound refurbishment.
Mr Nardini was reportedly 85 when he died.
He leaves his wife Sandra, daughter Daniela and two sons Nicky and Aldo.