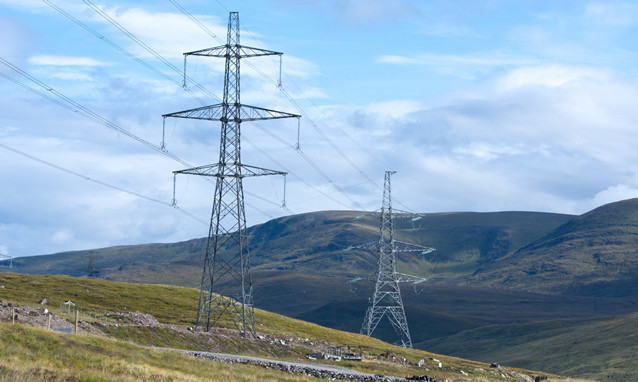 Electricity is being transmitted along the full length of the controversial Beauly to Denny power line for the first time.
Joint developers Scottish Hydro Electric Transmission (SHE Transmission) and SP Energy Networks said the 220km (136-mile) "power super-highway" is now fully operational at up to 400 kilovolts.
The overhead line carries renewable energy generated in the Highlands to central Scotland and was given the go-ahead by Scottish Government ministers in January 2010.
Its 615 steel towers replace more than 800 pre-existing 132 kilovolt towers that were built in the early 1950s.
The transmission line is said to be the highest in Britain, reaching 2,526ft at the Corrieyairack Pass in the Highlands.
The project faced strong objections from countryside campaigners who said it would destroy some of Scotland's most scenic areas and damage tourism.
Dave Gardner, director of transmission at SHE Transmission, said: "Now energised in its entirety, the line provides a fully-functioning power super-highway between the Highlands and the central belt.
"It is unlocking Scotland's renewable resources, supporting economic growth in the Highlands and helping to meet the energy challenge facing the country as a whole.
"We recognise that the project has often divided opinion. There is still significant work ongoing to reinstate access tracks, complete mitigation measures and remove the final sections of the pre-existing overhead line.
"Once all work is complete in 2016, we hope the new line will become as familiar a part of the landscape as its predecessor was – and, most importantly, will play its part in keeping the lights on all over the country for many decades to come."
Pearse Murray, transmission director at SP Energy Networks, added: "This is one of the most important upgrades to Scotland's electricity infrastructure in over half a century.
"A team of more than 2,000 people have come together to successfully deliver this project on time and on budget.
"Beauly to Denny will support Scotland's ambitious renewable-energy targets and will serve the entire country for at least the next 60 years."