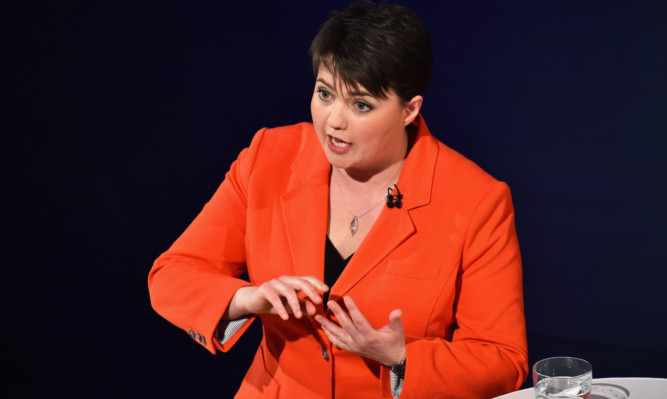 A revolt over planned tax credit cuts is gathering pace, with Scottish Tory leader Ruth Davidson the latest to heap pressure on Chancellor George Osborne.
Ms Davidson warned the cuts would cause unacceptable suffering for poorer families.
With Peers threatening to block the proposals, she called for the "necessary" changes to be introduced more carefully.
"It's not acceptable," she told the Mail on Sunday.
"The aim is sound, but we can't have people suffering on the way."
Mr Osborne insisted this week he was "comfortable" with the policy.
Meanwhile, Labour has said it would support the government if it delayed plans to reduce tax credits.
Calling for the cuts to be put on hold, shadow chancellor John McDonnell also insisted Labour would not seek to "make political capital" at the Government's expense following any U-turn.
Speaking on the Andrew Marr show, however, education secretary Nicky Morgan said Labour had no "credible alternative" and claimed the "policy wasn't changing".
* For more on this story see Monday's Courier or try our digital edition.
Help support quality local journalism … become a digital subscriber to The Courier
For as little as £5.99 a month you can access all of our content, including Premium articles.
Subscribe