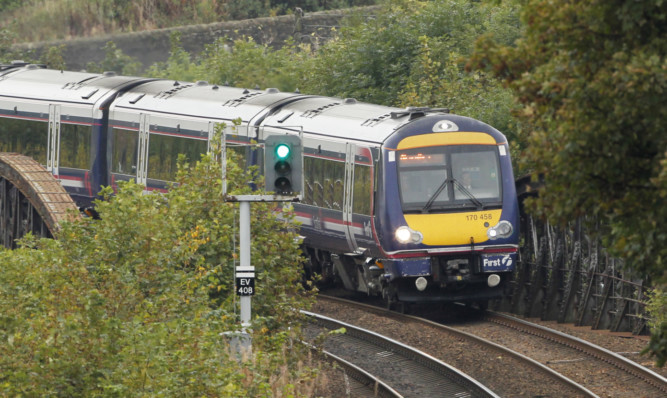 About nine in ten Scots want inter-city rail services to be at least as fast as journeys by road, research has found.
Transform Scotland released the findings as it launched a new campaign brochure as part of its Inter-City Express campaign, which aims to improve rail travel north of the central belt.
The poll asked the question "To what extent do you agree or disagree with the following statement: 'Journeys by rail between Scotland's cities should be at least as fast as those made by road?"', with 91% of respondents agreeing and three per cent disagreeing.
Transform Scotland, which describes itself as a national sustainable transport alliance, called on the Scottish Government to commit to speeding up rail journeys north of the central belt.
It published the opinion poll ahead of Tuesday afternoon's parliamentary debate on Scotland's infrastructure.
Transform Scotland rail campaigner Paul Tetlaw said: "This opinion poll result clearly demonstrates that the vast majority of the Scottish public wants faster trains between our cities.
"It is about time that the Scottish Government matched its policy commitments to Scotland's inter-city rail network with some actual investment in the infrastructure.
"It is frankly embarrassing that some of our inter-city rail routes are slower than they were over a century ago.
"In 1895, it was possible to travel by steam train from Perth to Edinburgh in 65 minutes, but today the fastest journey takes 71 minutes.
"In 1895, you could get from Dundee to Edinburgh in 57 minutes but nowadays the fastest rail trip is 64 minutes."
He added: "Due to a lack of infrastructure investment by successive administrations, we have been left with rail journey times between most of our cities which are uncompetitive with the equivalent road routes.
"The current Scottish Government has made vast spending commitments towards further speeding up road journey times between Scotland's cities.
"So, we now need to see an equivalent commitment to improving the speed of rail journeys north of the central belt."
Transform Scotland has set out five key areas for improvement in its campaign brochure, including the creation of an inter-city rail hub at Perth and a 45-minute direct service between Edinburgh and Perth.
It also wants to see an hourly service between Aberdeen and Inverness with a journey time of under two hours and wants the Inverness to Perth track to be doubled and electrified.
The organisation is also calling for the route between Aberdeen and the central belt to be upgraded and electrified.
The survey of 1,086 people was carried out by ScotPulse.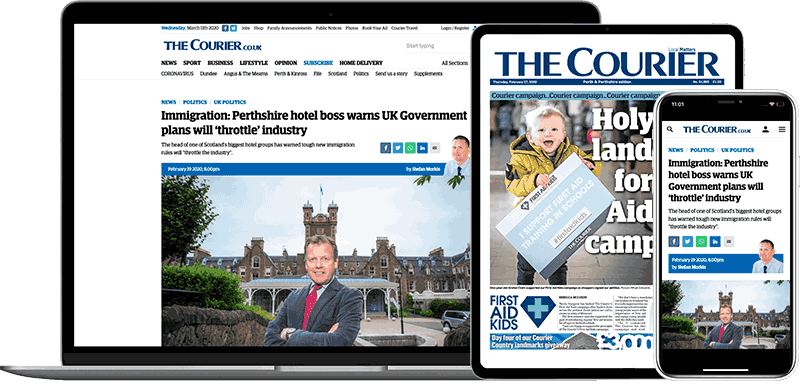 Help support quality local journalism … become a digital subscriber to The Courier
For as little as £5.99 a month you can access all of our content, including Premium articles.
Subscribe