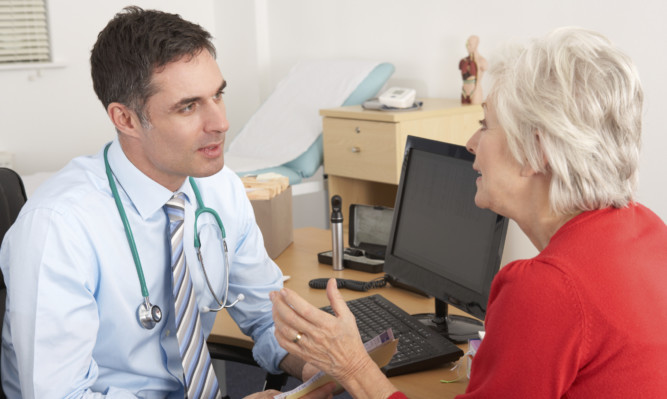 There are nearly 240,000 more people registered at Scotland's GP surgeries than live in the country, new figures have revealed.
The shock statistics, produced by the Scottish Parliament's Information Centre, were uncovered by the Scottish Conservatives.
Mid Scotland and Fife MSP Liz Smith said that tackling the primary healthcare crisis is being hamstrung by the Scottish Government being clueless over the number of patients registered.
A total of 5,587,271 people were registered with a GP practice in October last year. The official population of Scotland then was 5,347,600.
That means there are 239,671 more people registered for GP surgeries than the country's entire population.
Ms Smith said the figures are "disturbing".
She added: "Our healthcare professionals are doing their upmost to address the crisis in our local GP services.
"However, clearly there is a need to know how many people are not currently registered and need the local services especially given that there is already a significant number of full-time GP vacancies in surgeries, a situation which is clearly going to take a period of time to address."
She called for a "clear measurement" of patient numbers.
The Scottish Conservatives argue that even accounting for students, overseas visitors, expats and those who have passed away, the figures raise serious questions about how effectively NHS resources can be targeted.
They say the "ghost lists" of patients presents yet another challenge in fixing the GP shortage crisis, in which practices across Courier Country are struggling to fill posts.
More than a third of the 25 practices in the city have at least one GP vacancy, The Courier reported in August.
One doctor described it as the worst crisis seen in 20 years.
This week First Minister Nicola Sturgeon announced an extra 100 training places for GPs, bringing the number of training places to 400 next year at an extra cost of £5 million.
Health Secretary Shona Robison said ministers provide support for GP practices and that there is a requirement to update lists if people have been ineligible for more than three months.
She added: "Patient registration arrangements are matters for local NHS boards and GP practices. However, NHS National Services Scotland provide help to health boards to manage their GP patient registrations and support to patients to find a new practice.
"If a patient has passed away or been absent from the UK for at least three months, there is a requirement for them to be removed from their practice list once the practice becomes aware."