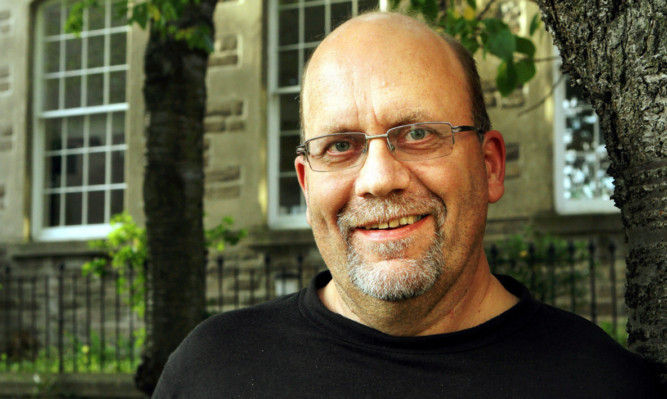 A Dundee minister has backed calls for atheist schools to be established in Scotland.
In his New Year message the Rev David Robertson, moderator of the Free Kirk, said Scotland's education system "is still in many places good" but its "one size fits all" approach to teaching is failing.
He called for a greater number of faith schools and the creation of atheist schools for parents who do not want their children educated in a religious school.
Mr Robertson said he believes greater diversity in the range of schools available would improve standards and benefit pupils from the most disadvantaged backgrounds.
The Free Kirk moderator said: "Scotland's education system, once the envy of the world, is still in many places good.
"I pay tribute to the teachers, lecturers, administrators who in general do a great job. But there is no doubt that the system is in decline.
"A monolithic, one size fits all, state education system is failing, especially the poor.
"The rich are able to send their children to private schools, whilst often publicly endorsing a public system that they don't use."
Mr Robertson's solution is a greater provision of faith schools:
He said "As a more militant secularism seeks to remove all traces of Christianity from Scotland's Christian State education system, it is clear that there needs to be a rethink and radical re-evaluation of the whole school system in Scotland.
"I agree entirely with the Roman Catholic Church's Peter Kearney, who recently called for a more diverse system and an increase in the number of faith schools.
"I don't have a problem with the secularists having an atheistic secular education system for their children.
"It's when they insist that being for everyone else's children as well, that it becomes a problem.
"It's time for diversity and equality in the education system. It's time for more Christian schools."
Mr Kearney, the Catholic Church's official spokesman, said earlier this week that tax-paying parents should be able to choose to educate children in accordance with their beliefs, whether religious or not.
The Scottish Secular Society was asked to comment but had not done so by the time of going to press.
Elsewhere in his New Year message, the Free Kirk moderator said that the "humpty dumpty" UK economy needed to be radically transformed before it "has another great fall" with Mr Robertson expressing his displeasure at the Tories' failure to tackle the national debt at Westminster.