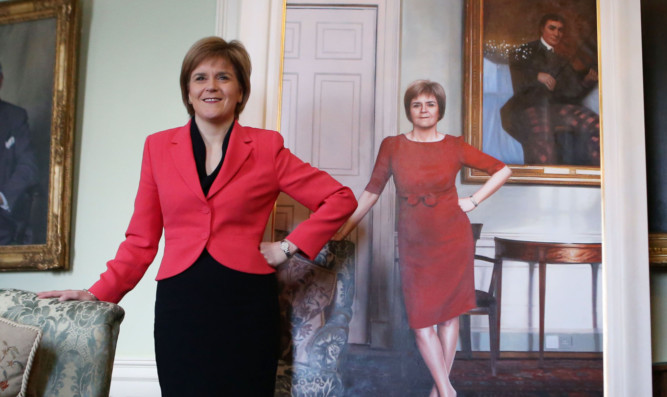 First Minister Nicola Sturgeon has said she is "very happy" with a new portrait after getting a sneak preview of the artwork.
Artist Gerard M Burns unveiled the painting at Bute House, the First Minister's official residence in Edinburgh, where she saw it for the first time.
Ms Sturgeon said: "I think it is a fantastic painting. Put aside what people think of me in the painting that's for other people to judge.
"Gerard is such an amazing artist and I guess what I was looking at was not just how I look in the painting, although I think it captures me pretty well, but it is all the incredible detail around it from the Raeburn of Niel Gow to some of the intricate details of the surroundings.
"It's just an amazing piece of art and I think it is very, very impressive."
She added: "It's a bit strange to see myself on canvas but Gerard is such a talented artist and it's a big honour to be part of this exhibition.
"I'm very happy with it."