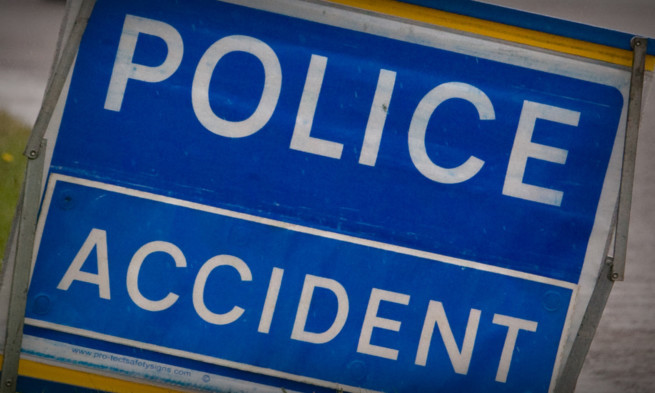 The number of people killed on Scotland's roads rose to 200 last year, official figures show.
The total is an increase of 16% from 2013 when 172 people died in road accidents.
Overall, the number of people injured on the roads was at a record low of 11,240, down 2% from the previous year when 11,504 were hurt, Transport Scotland revealed.
The figures also show that in 2014 there were 1,040 child casualties in road accidents and seven fatalities, two fewer than 2013.
There were 93 drivers or passengers killed, 56 pedestrians, eight cyclists and 31 motorcyclist fatalities on the roads. One person was killed in a bus or coach accident and two people died in crashes involving goods vehicles. Nine deaths were not categorised.
Of those who died, 149 were male and 51 were female, the figures showed.
In 2009, a plan was published to reduce road accidents and fatalities significantly by 2020 and the Scottish Government believes it will be met through the lower drink driving limit, the A9 average speed camera scheme and lowering speed limits in towns and cities.
Transport minister Derek Mackay said: "The increase in fatalities and the number of people seriously injured in road accidents in 2014 is disappointing.
"However, it also demonstrates the need for every one of us to take responsibility when using the road network.
"The longer-term downward trends and the annual decline in the total number of casualties, to the lowest level since records began, are encouraging but more can, and must, be done.
"Fatalities in 2014 were down 31% from an average of 292 for 2004-08.
"Some of the more recent interventions such as the landmark change in Scotland's drink-drive legislation – which has seen us leading the way in the United Kingdom – will undoubtedly help prevent the tragic and unnecessary loss of lives on our roads.
"Other innovations such as the A9 average speed camera programme are already delivering benefits and significant investment is improving safety for cyclists.
"We are also encouraging councils to cut speed in towns and cities through our revised 20mph limit guidance. I am confident that these developments will have a positive impact going forward."
Michael McDonnell, Road Safety Scotland director, said: "Road safety is a lifelong learning process and safe journeys are what everyone should expect when they leave home each day, no matter what their mode of travel.
"Ultimately, however, we need all road users to take ownership of their own safety and that of those with whom we share the roads daily – it's everyone's responsibility."
The Institute of Advanced Motorists (IAM) said a review of the Government's road safety plan is needed.
Director Neil Greig said: "While in many areas figures are falling, in some very important ones they have risen alarmingly.
"There has been a lot going on in road safety in Scotland with projects such as the A9 average speed cameras coming on stream, but the challenge of breaking the link between rising traffic and crashes remains a huge one.
"Alongside the Government, the IAM want to see more incentives for individuals and companies to improve the quality of their driving and riding.
"New roads and new cars have delivered year-on-year death reductions for decades but the underlying human factors involved must now receive even higher priority."
Pete Williams, head of external affairs at the RAC, said: "The increase in thenumbers of people killed or seriously injured in Scotland will focus transportminds, but the longer-term outlook in Scotland is reasonably positive – overallcasualties are now at their lowest level since records began and the ScottishGovernment has clearly defined targets for reducing the numbers of people killedor seriously injured.
"In twelve months' time, we will find out if the 2015 target of a 30% reduction in people killed on the roads compared to 2004-08 averages has been met."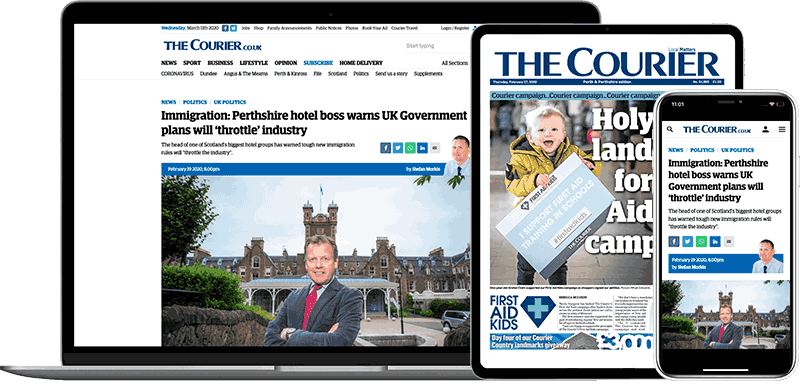 Help support quality local journalism … become a digital subscriber to The Courier
For as little as £5.99 a month you can access all of our content, including Premium articles.
Subscribe