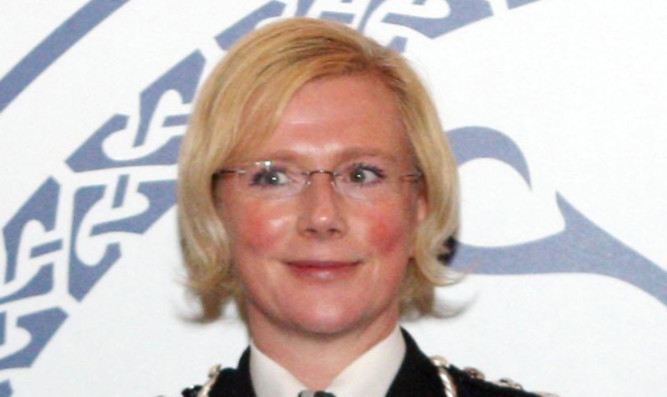 Former Tayside Police chief Justine Curran claimed £39,000 when she moved to Humberside, new research has uncovered.
Ms Curran made the switch as Scotland's eight regional forces merged into one, after three years at the helm of law enforcement strategy in Angus, Dundee and Perthshire.
Humberside Police said Ms Curran's expenses were incurred for "removal/relocation" when she headed south.
Items permitted for payment included mortgage interest or rent for up to 26 weeks, legal fees, estate agents and surveyor's fees, stamp duty, registration fees, removal costs and domestic fittings.
A personal tax liability was incurred on amounts received above the current HMRC limit of £8,000, the force added.
A spokeswoman said: "These expenses were all paid on production of receipts and were reimbursed in accordance with police regulations in respect of the sale of the former home and the acquisition of the new one."
The figures came to light as part of a major investigation by the TaxPayers' Alliance into how much public sector bosses receive in wages and top ups.
It was also reported that Police Scotland's top brass were granted more than £500,000 in housing payments last year, while 2,500 staff were axed.
An average of £2,900 was claimed by each of the 177 top officers and staff members who banked the allowance.
Jonathan Isaby, chief executive of the TaxPayers' Alliance, said: "The men and women working in these services do tough, dangerous jobs for which the public are grateful, but that only makes it even more infuriating when those at the top continue to get taxpayer-funded deals and pay-offs that are completely out of step with reality.
"Necessary savings are being made and this reality must be reflected in the pay packages for the top brass."
A Police Scotland spokesman said: "Officers receive allowances they're entitled to under the terms and conditions."
The findings were made public as it emerged that a former judges' watchdog, a top lawyer and a veteran local government policymaker were among the prominent names appointed to conduct a review into police accountability.
Scottish Police Authority (SPA) chairman Andrew Flanagan unveiled the reference group that will inform his review of governance in policing.
The review was ordered following multiple controversies including widespread use of stop-and-search, a roll-out of armed police throughout Scotland, the death in custody of Sheku Bayoh, control room problems linked to two deaths on the M9, a spiralling budget shortfall, and the early departure of inaugural Chief Constable Sir Stephen House.