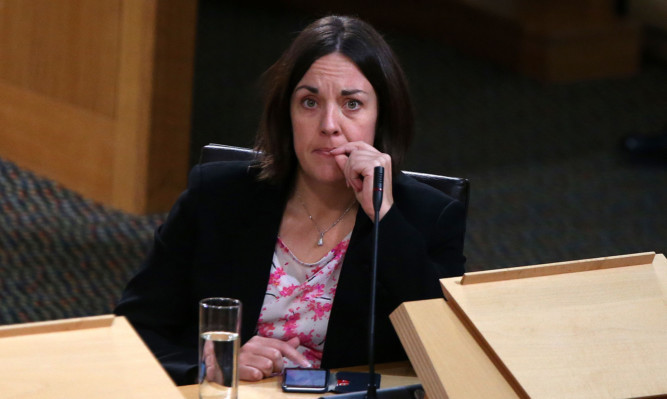 Nicola Sturgeon has come under fire over support for students, with Labour claiming the "debt monster the SNP once promised to dump" is now a £2.7 billion debt mountain.
Scottish Labour leader Kezia Dugdale said the total value of student debt was now the Scottish Government's single biggest financial asset, amounting to more than the cost of building the new Forth Crossing and the flagship Queen Elizabeth University Hospital in Glasgow.
The First Minister insisted the package of support students in Scotland receive is the best anywhere in the UK.
She also pledged the SNP would not scrap bursaries for the poorest students, saying this was in "sharp contrast" to the Conservative government at Westminster.
https://youtube.com/watch?v=WF9uPHWvQ8w%3Frel%3D0
Ms Sturgeon came under fire after the Student Awards Agency Scotland (SAAS) this week published figures which showed £64.9 million in bursaries and grants were awarded in 2013/14.
The Scottish Labour leader said: "Under the SNP government, the average student bursary or grant has been cut by almost 30% and it's the poorest students who are suffering."
Ms Sturgeon insisted: "We have the best support package for students in the whole of the UK. Those are not actually my words, they are the words of NUS (National Union of Students) Scotland.
"The number of students receiving support is higher than ever before and the average support provided is higher than it has ever been."
Ms Dugdale, Scottish Conservative leader Ruth Davidson and their Liberal Democrat counterpart Willie Rennie all quizzed Ms Sturgeon on the support students get at First Minister's Questions at Holyrood.