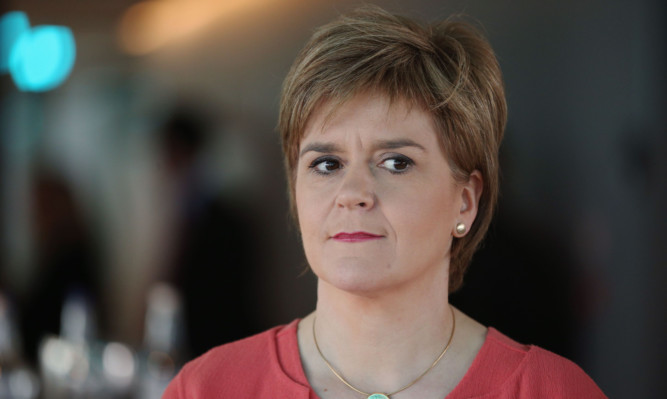 Scottish firms have signed partnership agreements in China worth more than £43 million which are expected to create 70 jobs in Scotland.
Scotland has the expertise to contribute to and benefit from China's continuing economic prosperity, First Minister Nicola Sturgeon said during a trade mission to the economic superpower.
Ms Sturgeon addressed over 120 senior Chinese business people and journalists at a business event in Beijing and announced new Chinese partnership agreements signed by 10 Scottish firms.
Technology companies KAL, Care Visions and Calnex Solutions have signed trade deals, alongside energy firms SgurrEnergy Glasgow and GB Therma Chem, and information technology companies Distrify Media and We.data.
Aberdeen University, Edinburgh Napier University and English language training firm TEFL Scotland have also signed deals.
Ms Sturgeon said: "Scotland is well-placed to benefit from China's strategic focus on innovation, with our long-standing expertise in sectors which have been identified as essential for China's future prosperity.
"Our world-class universities and research base and an ever-growing base of innovative Scottish companies across energy, life sciences, technology, financial services and entertainment, fits well with China's long-term investment plans for these sectors."
Julian Taylor, executive director Asia Pacific at Scottish Development International, said: "International trade and exporting is one of the most significant ways in which companies can grow and many Scottish companies already have long-standing, profitable partnerships in China.
"Today's new deals demonstrate the growing demand in China for Scottish expertise and quality products in a host of industry sectors, with significant opportunities for many, many more Scottish companies to realise the benefits of expansion into this market."