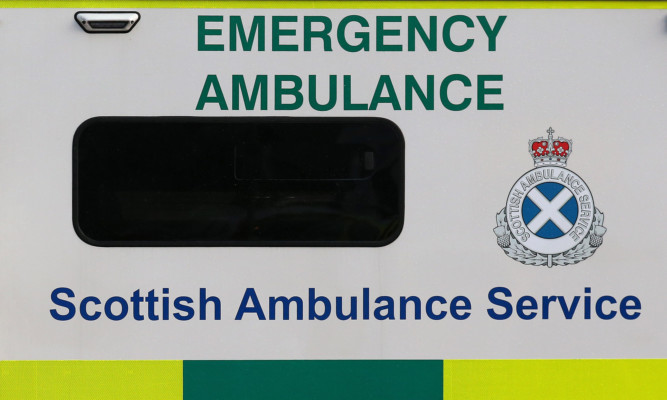 Scottish ambulance crews dealt with nearly 6,000 incidents at the weekend, making it their busiest of the year.
Between Friday December 18 and Sunday 20 there were 5,869 calls – 618 more than the average weekend.
Friday – dubbed Black Friday as it is the busiest night of the year for Christmas parties and nights-out – was the busiest day of the weekend with 2,033 incidents, followed by 1,961 on Saturday and 1,875 on Sunday.
Operators said alcohol was a significant factor in the peak-time rise, in keeping with a recent ambulance service report that found alcohol plays a part in more than half of all call-outs at weekends.
With Christmas traditionally a busy time for ambulance crews, people are being urged to only dial 999 in an emergency.
It comes after details of a series of time-wasting calls were released, including a man fed up waiting for a taxi and a request to help a choking dog.
The Scottish Ambulance Service said staff deal with a 30% increase in calls at peak periods during the festive season and that inappropriate calls waste valuable time and resources.
Recent time-wasting calls include a man who dialled 999 because he was fed up waiting for a taxi after a night-out, someone with a sore finger who had cut their nail, a call for an ambulance for a choking dog and a request for the number to call NHS24.
Pauline Howie, chief executive of the Scottish Ambulance Service said: "Our staff worked tirelessly throughout a very challenging weekend to deliver appropriate care to our patients.
"As demand continues to be particularly high this year, we would ask the public to use the 999 system wisely and so that we can prioritise valuable resources to those that need us most.
"There is no doubt that alcohol is a significant factor in these increases and people can help us and themselves by drinking responsibly and not over indulging."