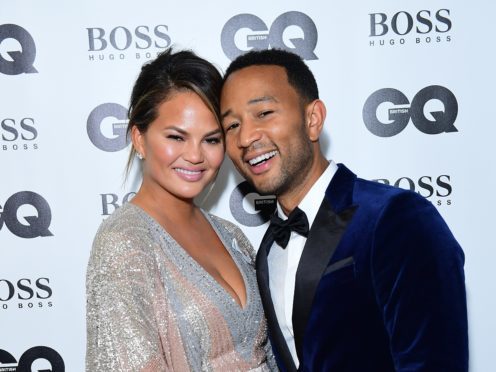 Chrissy Teigen has shared a new photo of newborn baby Miles in which he is the spitting image of his father John Legend.
The model, who gave birth to her first son five months ago, posted a picture of the little boy feeding himself with a spoon.
She captioned the shot: "baby bear is eating!"
Teigen and Legend are also parents to daughter Luna, two.
Their celebrity friends were bowled over by the little boy's resemblance to his dad, with The Daily Show star Trevor Noah writing: "That looks like you face swapped John onto a baby!"
Fifth Harmony singer Lauren Jauregui added: "At least there'll never be a tabloid headline questioning the father."
Another fan wrote in the comments: "This baby looks more like John legend than John Legend."