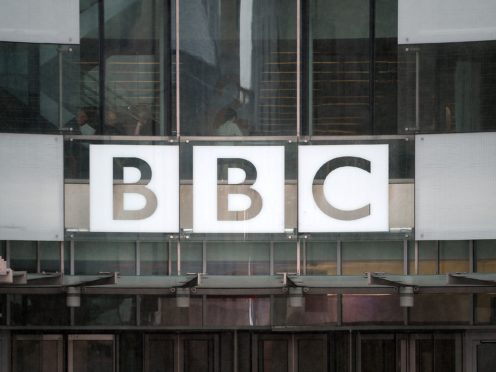 The BBC will increase its target for disability in its workforce from 8% in 2020 to 12% in 2022, it has been announced.
The corporation will also include disabled employees in all development and leadership programmes, and mandate disability awareness training for all team managers.
The changes are the result of recommendations from its staff and the BBC's Ability network, which supports employees with disabilities.
A review found 94.4% of BBC employees have disclosed whether they have a disability or not and more than 2,000 (10.4% of its workforce and 9.5% of its leaders) have already disclosed a disability as defined by the UK Equality Act.
However, it found disabled staff tended to be less engaged (63%) than BBC staff generally (69%), and the broadcaster has more disabled staff leaving the BBC (10.2%) than joining (8.9%).
Disabled staff taking part in the review said they would benefit from hearing from disabled role models at senior level and more awareness among line managers about the diverse nature of disability.
The BBC will now collect more detailed data on the nature of disabilities disclosed by BBC employees and ensure recruitment processes and trainee and apprenticeship schemes provide specific support for disabled applicants, which is made clear when people apply for roles.
A centralised "BBC Passport" will also be introduced, to inform managers about the support each person needs.
Anne Bulford, the BBC's deputy director-general, said: "This project has given us a unique opportunity to hear from disabled colleagues across the BBC, to understand their concerns, aspirations and how we can make the BBC the best organisation for them.
"We are committed to creating a vibrant, diverse organisation that values difference and capitalises on the talents of everyone who works here, and supporting the career progression of disabled staff is essential to achieving this."
The review was the last in a series of culture and career progression projects which have also looked at gender, ethnicity, LGBT and socio-economic diversity at the corporation.
Tunde Ogungbesan, head of diversity, inclusion and succession, said: "These five reviews exploring BBC culture and the career progression of employees across our workforce have provided an opportunity for colleagues to work together, share their views and ideas and shape the action we are taking now to create a more inclusive BBC."