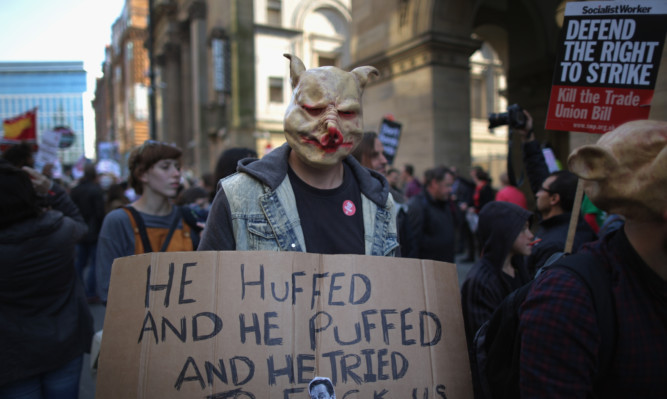 From the roar of the posh crowd to the beat of the protest drum. Okay, that drum was an empty water cooler bottle, but you know what I mean.
Stepping out from the rapturous reception and multiple standing ovations which David Cameron enjoyed into the wet, angry streets of Manchester was a quick come down.
I'm not one for being intimidated by big crowds. My general view is that "baying mobs" of protestors are usually a few mouthy morons whose attempts to be intimidating are more pathetic than frightening giving a bad name to a good whack of people sticking up for a cause they believe in.
That was broadly the case outside the Tory conference too. I did get accused of killing disabled people before being told to "**** off and die" by a particularly pleasant middle aged woman who broke from the crowd to follow me down the street but let's not dwell on that.
Let's dwell on the misogynistic abuse being dished out to women leaving the venue. Let's dwell on the man in his 70s I saw being pursued down the street and screamed at by a man who looked to be in his 20s wearing a mask over his mouth.
Do these idiots not get it? Intimidating delegates at a conference – a number of whom will not be Conservative members, remember – achieves nothing. I know folk who have fought for, and won, real social change.
They held rallies, they protested, they took part in strike action. They were also sensible, pragmatic and wanted to help people rather than abuse other people.
If dehumanising abuse by those acting in a sub-human manner is the new politics, count me out.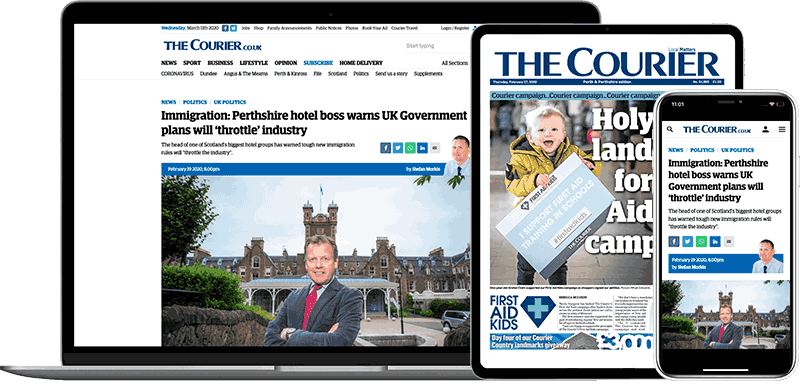 Help support quality local journalism … become a digital subscriber to The Courier
For as little as £5.99 a month you can access all of our content, including Premium articles.
Subscribe