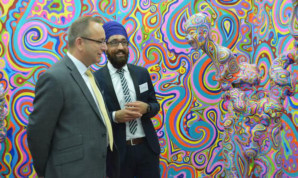 Last week I had the thoroughly depressing task of writing about yet another local company that has gone down the swanny.
For all the hype about the improving economy, it is difficult to look at the first half of 2015 and conclude it has been anything other than a challenging period for companies based in Tayside and Fife.
The latest casualty was Dundee-based Sustainable Energy Scotland, an ambitious young energy services company that had grown its turnover to more than £1 million from a standing start in less than two years.
I was aware of the company from its earliest days and tracked its progress as it took on staff, outgrew its start-up offices in town, and made a new home at Wester Gourdie Industrial Estate.
I liked its business idea, was impressed by the can-do attitude and hoped the strong growth curve would simply level out as the business matured, rather than drop off a cliff.
Unfortunately, the latter scenario prevailed and, for SES's redundant staff, it has all added up to upset and uncertainty. That is hugely regrettable.
However, as black as things have been of late with Muirfield and Tullis Russell et al, I think it is important to point out that it is not all doom and gloom. Far from it, in fact.
Late last week I attended Dundee and Angus Chamber of Commerce's latest business breakfast event at Duncan of Jordanstone College of Art and Design and what an inspiring event it proved to be.
Not only did we have VisitScotland's CEO waxing lyrical over the growing importance of this region to the Scottish tourism market, we were informed the V&A had moved from design mode to delivery mode.
But the highlight for me, and the dozens of business people from at home and further afield who attended, was the guided tour of the art school's year-end degree show.
If the demise of SES had gathered the economic storm clouds above my head once more, they were banished by the extraordinary wares on display.
I don't profess to be an art aficionado in fact, anybody who knows me would fall about laughing at the very suggestion but there was enough on show, from beautifully detailed animation works to silversmithing, graphic design to high-end fashion, to convince me the future of the city and the wider region is in good hands.
Look wider within Dundee University, Abertay, the city's colleges and the further education institutes of Fife and Perthshire and you will find a huge pool of skilled and talented people ready to make their mark on the economy.
The task for the business community is to offer attractive opportunities to put that talent pool to work.
In less than a fortnight the Dundee Partnership will hold its fourth economic summit to consider how to drive growth.
More than 200 local business leaders have already signed up for the half-day session, which will major on ways of improving the city's digital connectivity with the wider world.
That is all well and good.
But I hope there is also room for open debate on entrepreneurialism, start-ups, business rates and ongoing support and advice for growing companies.
It is these grass-roots issues that can help or hinder business growth and provide that much-needed foot on to the employment ladder.
Setbacks such as SES's demise are sadly inevitable in a modern economy.
But, by recognising and utilising the extraordinary talent pool we have on our doorstep, we can all enjoy a brighter future.